I've been pondering back and forth whether I should share our birth story or not. It is the most intimate thing one can share, and it feels scary to put it out there for everyone to see. At the same time, it is so universal, so fundamentally natural, and something in me says let's not hide this, let's share it, because really: What is there to hide, anyway?
I love birth. I love the mystery, magic and wildness of it, I love how it connects us with each other, and how it is a source for tapping into a place within we so rarely visit. That primal, pure, stripped down self.
Thinking back on when I birthed my four babies, it feels like a strange, unreal thing. Did I really do that? And that feeling tells me something about why it is important to share birth stories: To show each other that it is possible, that we can do it, that although it is hard work, and super challenging, it is something our bodies know how to do, if we let go.
There is no right or wrong way to give birth, no birth more real than the other. From elective cesarean to unassisted home birth - it doesn't matter - as long as it's your birth, your informed choice, your journey.
This was my journey. My fourth baby was born at home on the 15th of August 2015, at 0903 am, surrounded by my husband, my mum, my daughters, my friend & photographer and my midwife.
I started having mild contractions in the late evening, but didn't dare to believe it was it, because I'd had them on and off for a couple of weeks. It was still five days before my due date. As the night moved on, it became more apparent that yes, something was up, so I called my midwife Jutta and let her know. We also called my mum and our friend Wenche, who would be our photographer (can't work as a birth photographer and not have your own birth documented, right?). They all arrived around 4 am, and the activity woke the kids up, one by one. So there we were, all gathered together for a happy birthing party. We lit candles and put music on, I had steady rushes so there was no doubt that our baby was on his way. I was prepared for a fast birth since Freja and Falk both came rushing out in an hour and a half. Still, I had wished for more time, time to settle into it, to really experience it, and it seemed like my body was listening. Slowly but surely the night turned into dawn, and the intensity of my labor grew. My daughters stayed up for the long haul, but little brother Falk got tired and fell asleep in the morning, so he missed the actual birth. (The photos of me and him hugging on the sofa move me so deeply; it is our last hug while he is still the little one, before becoming a big brother.) Ulv was born in water in our living room, he came swimming out with a thick layer of vernix (wax) on him, and the euphoria and bliss of it all flooded the room. It was amazing. He was big and strong, just like his siblings (4115 grams and 52 cm), with a good head of hair, alert and beautiful.
As you might know, Ulv was born with some challenges (Pierre Robin sequence), so we had to go to the hospital after a while. I'm not quite ready to tell that story yet. Also, it's so important for me to let the birth shine on its own, to not let the aftermath overshadow what a fantastic experience bringing Ulv earthside was. But the contrast was stark, within a few hours I went through the whole spectrum of emotions: from being a birthing woman, primal and strong, via the greatest bliss, to fear, worry and grief. I thought I would lose him, I remember thinking I'm not going to get to keep this one. And yet here we are, two months later, at home again, and our wolf cub is a happy, growing baby, just as much a part of our family as the rest of them. It's been a bumpy road, but it has been paved with love, and that's all that matters, in the end.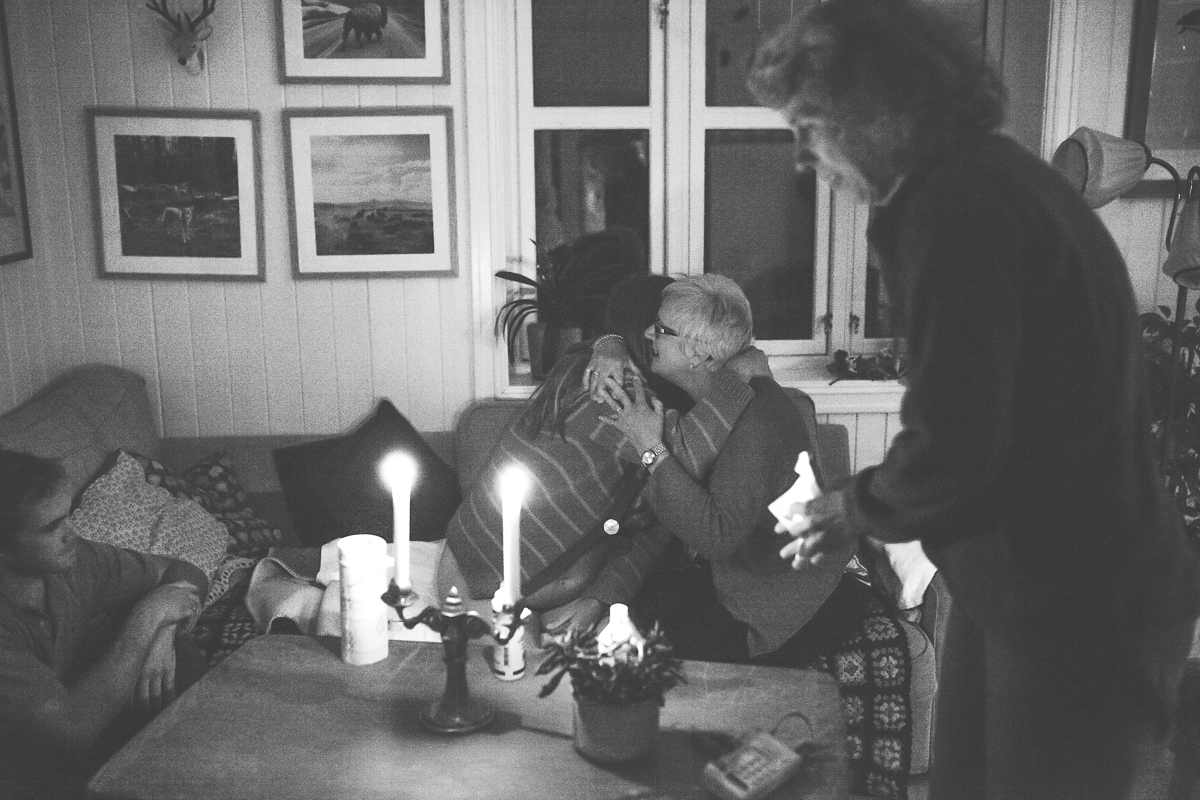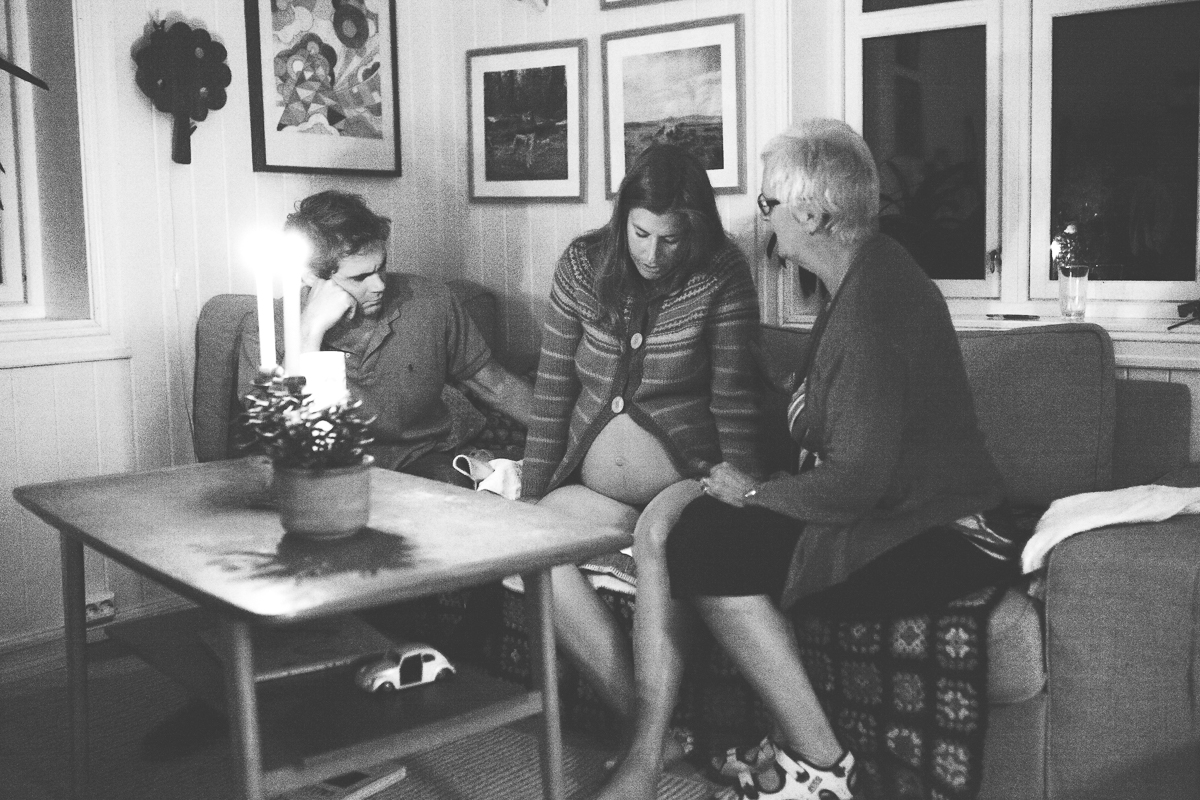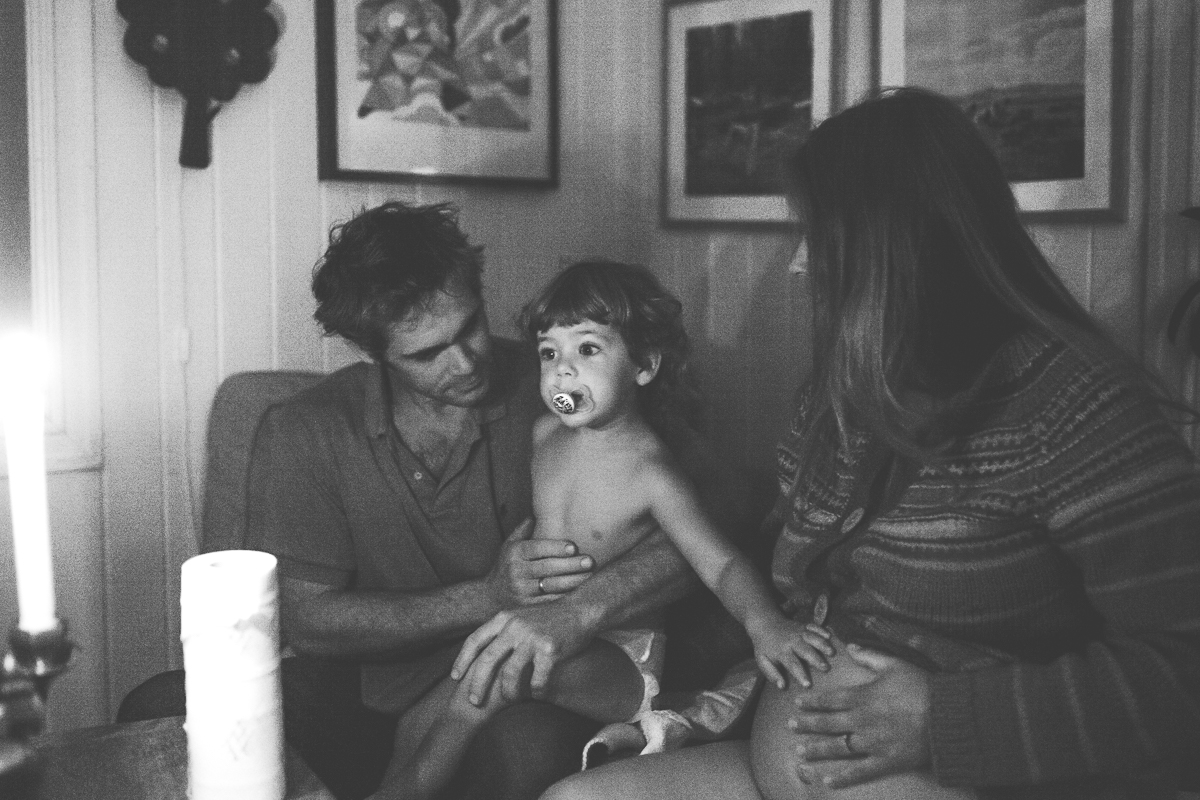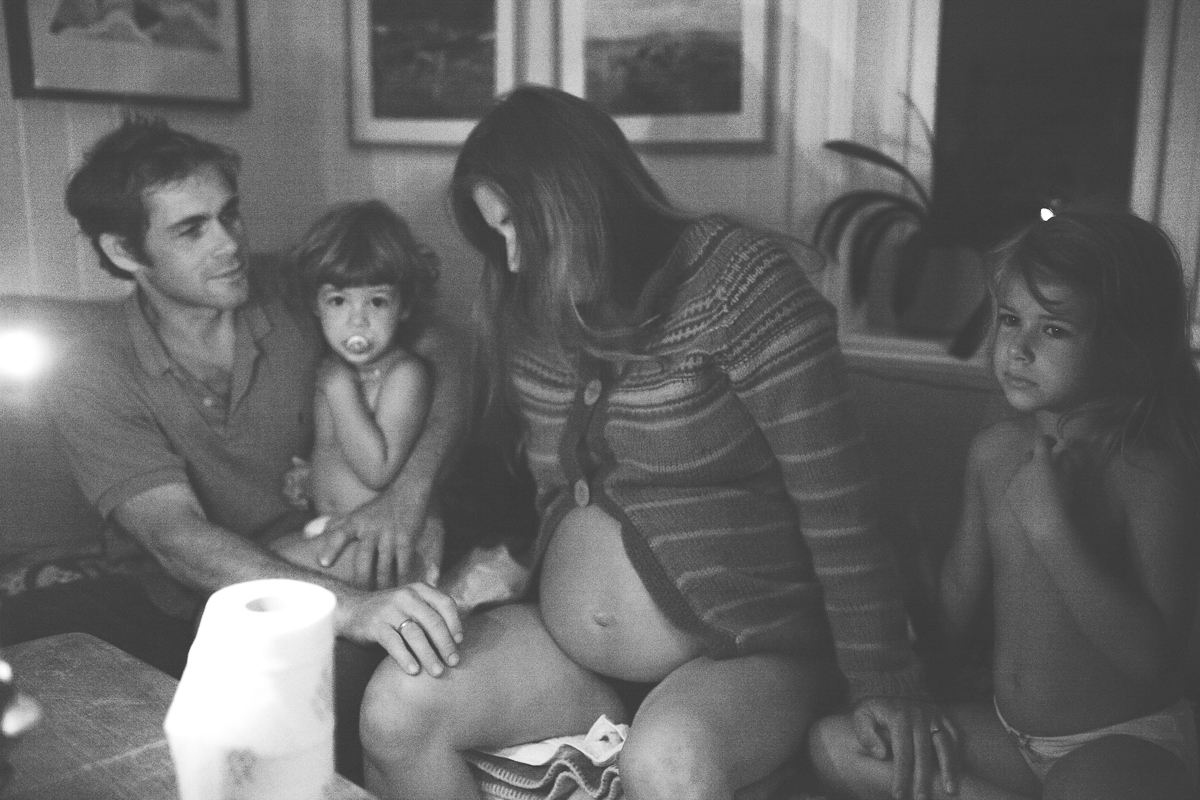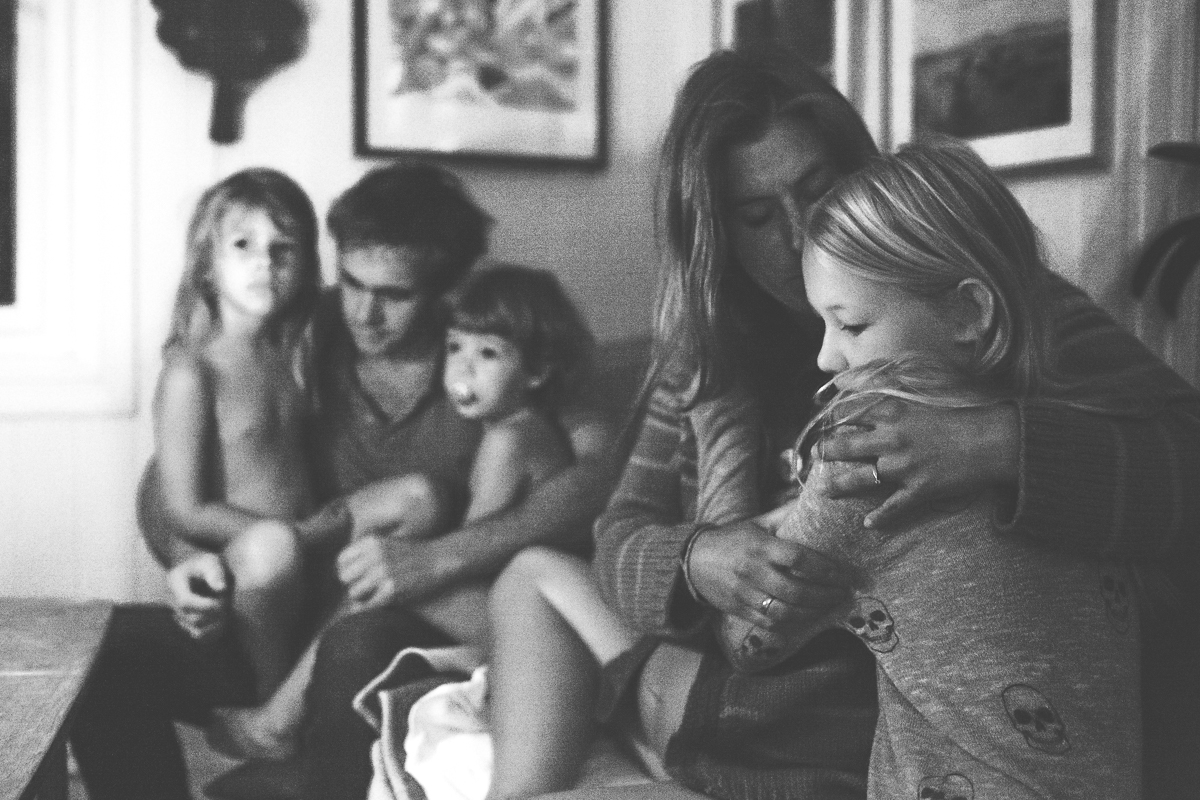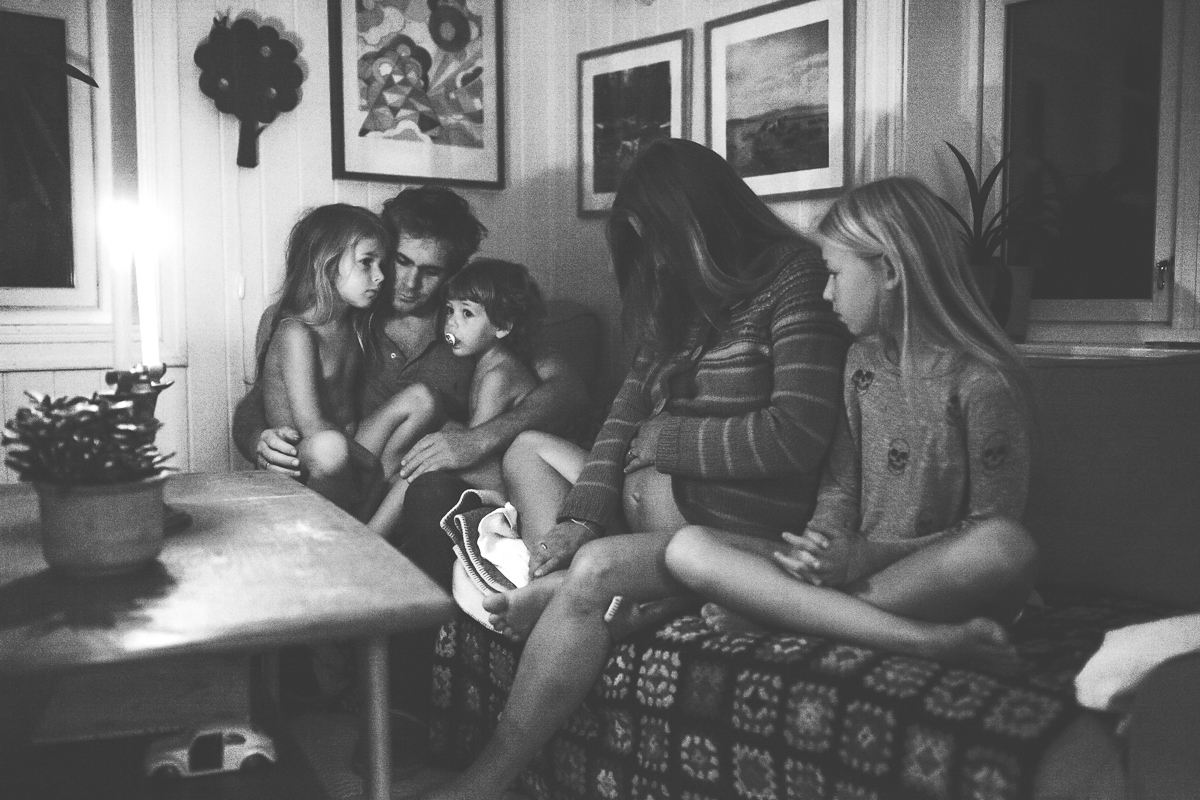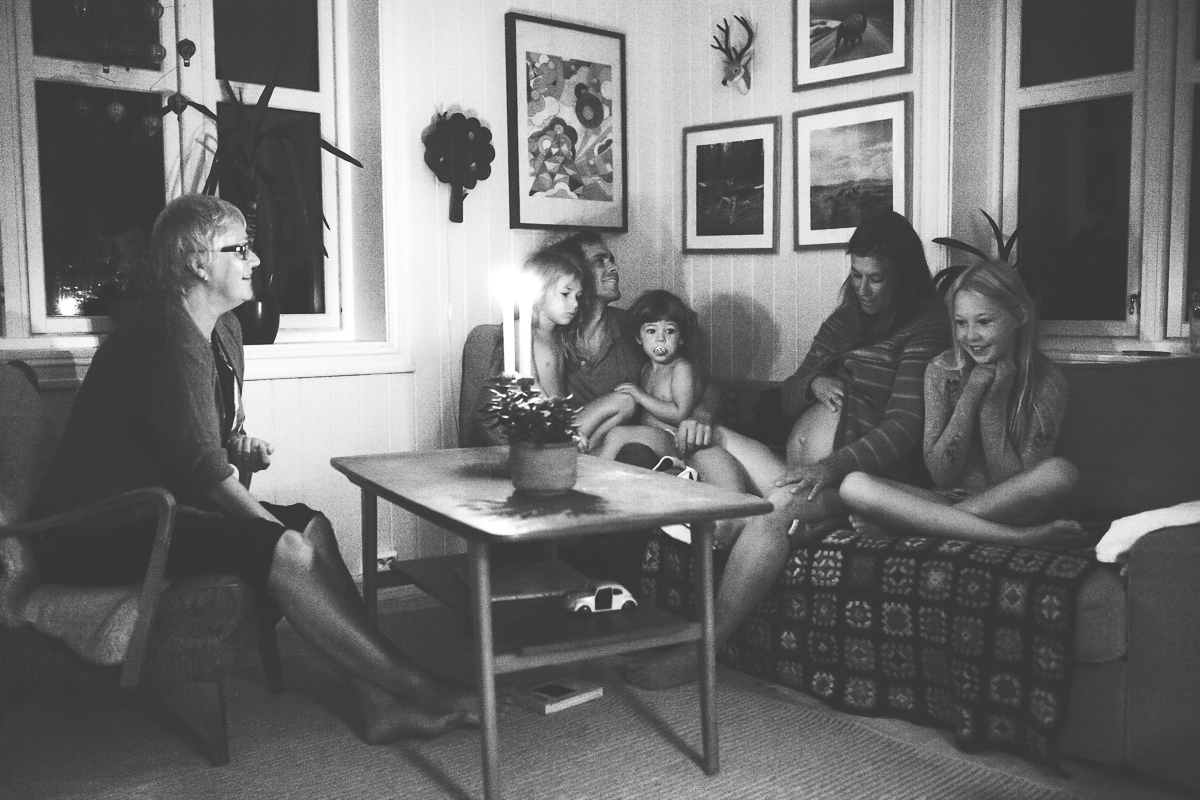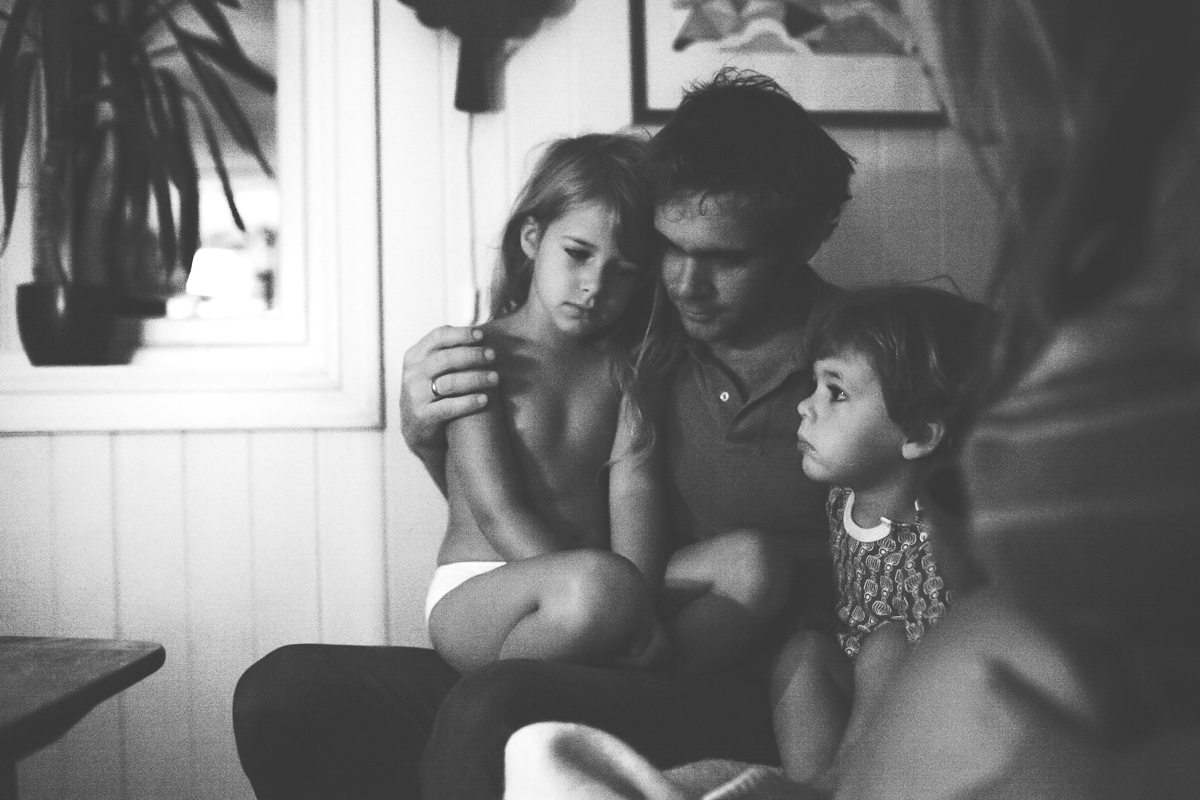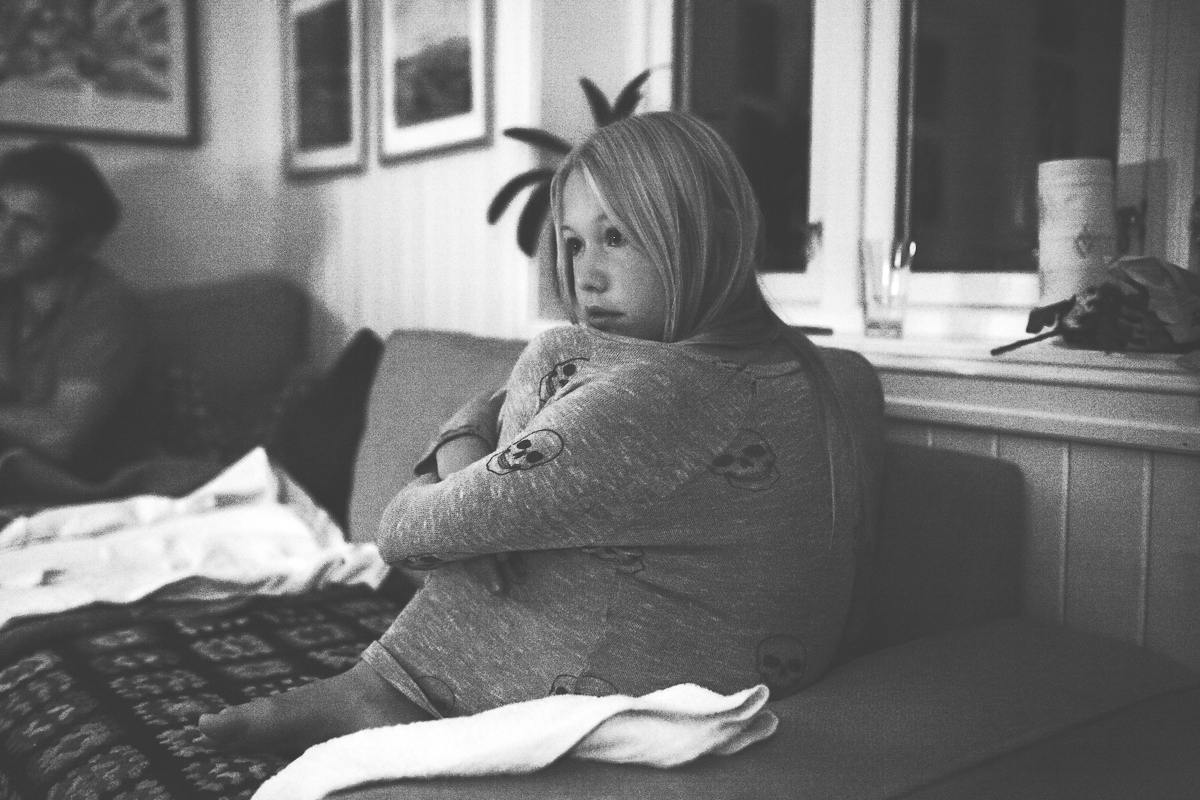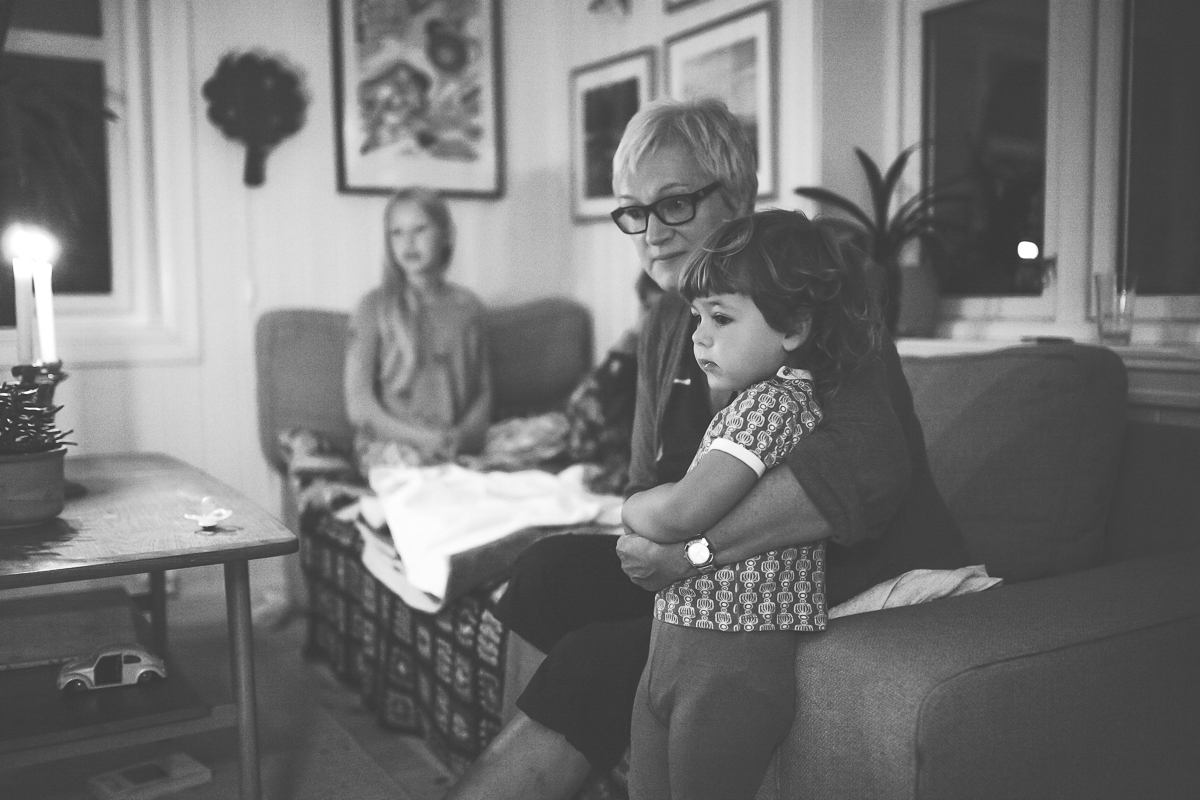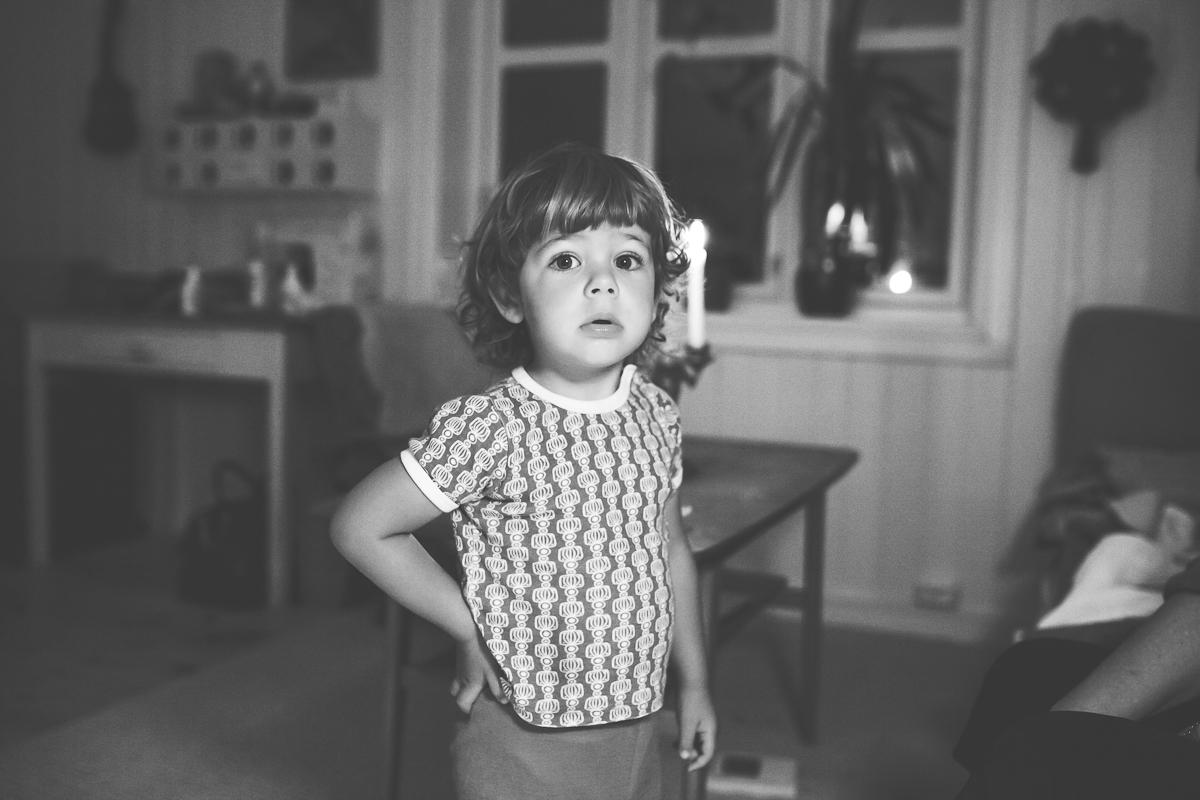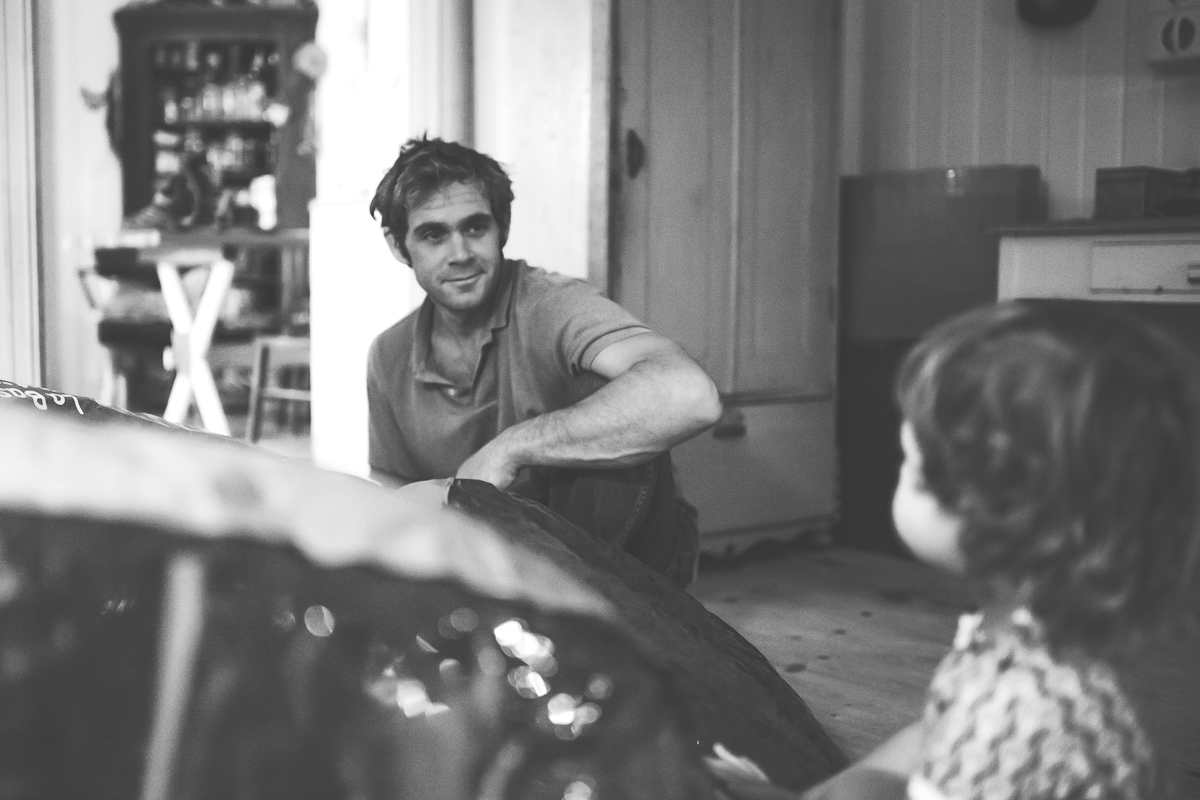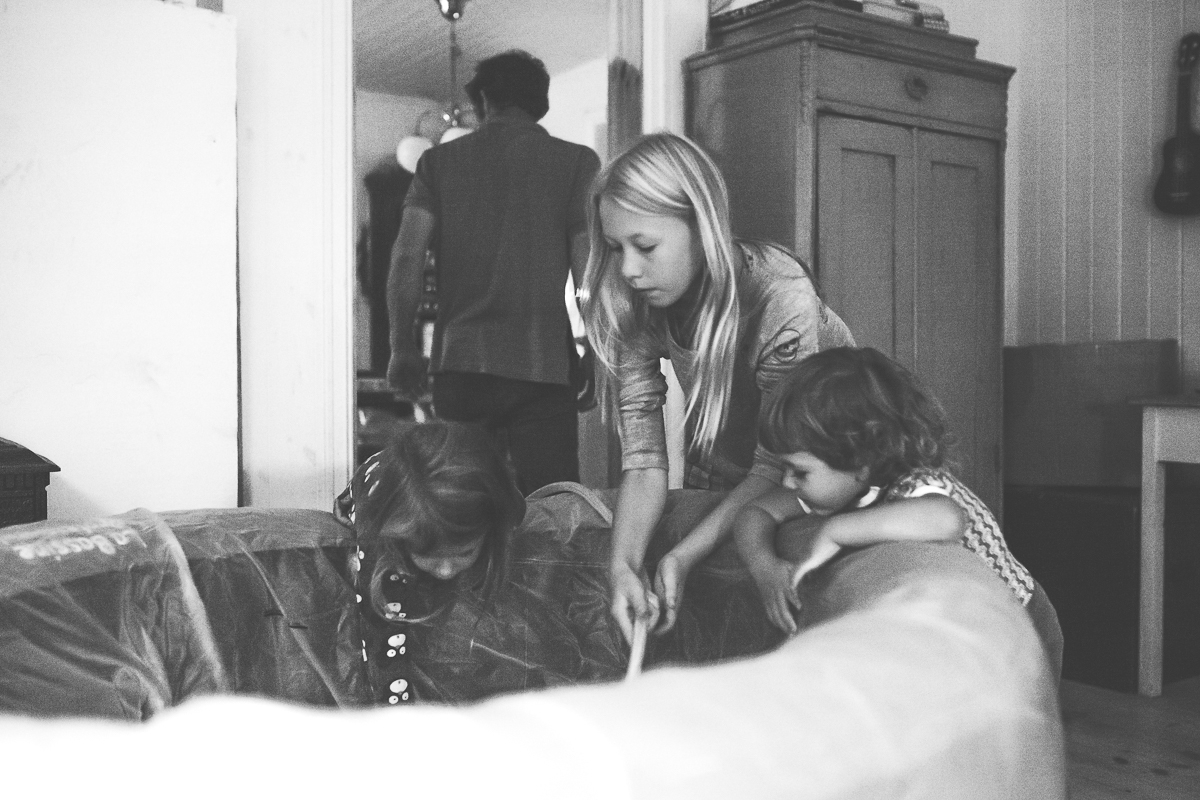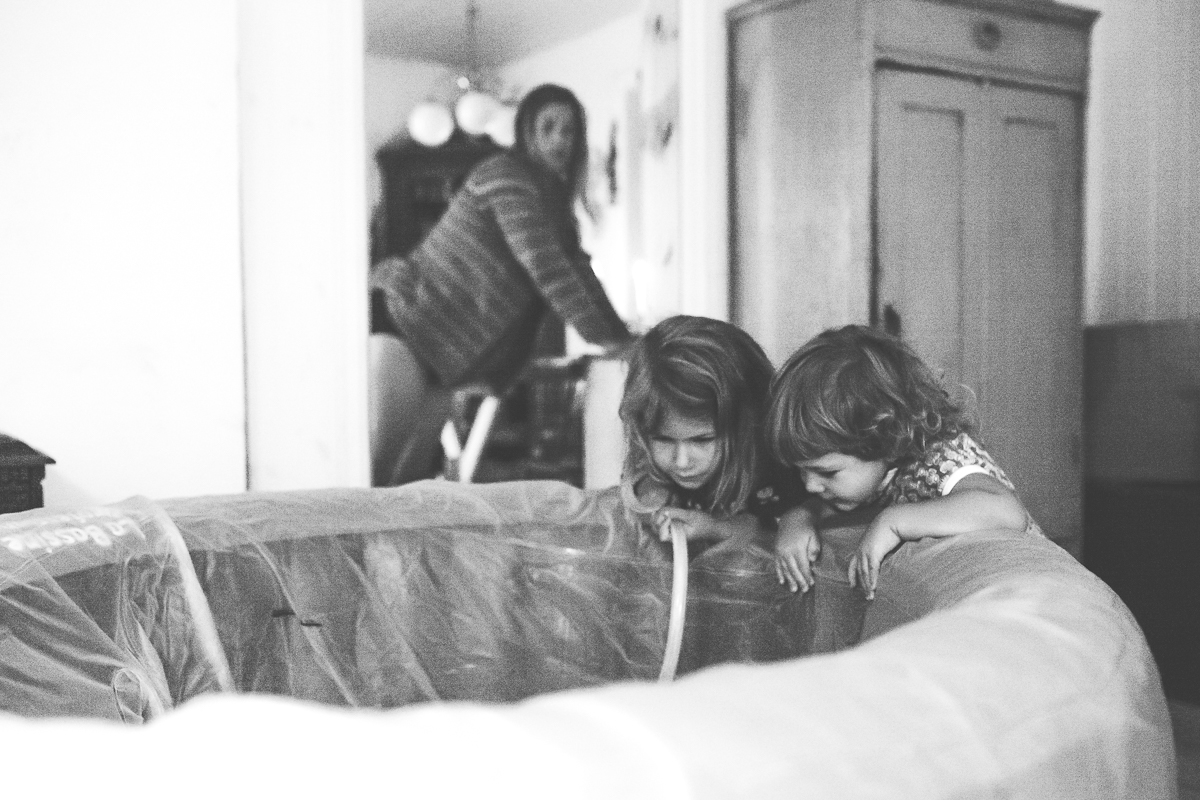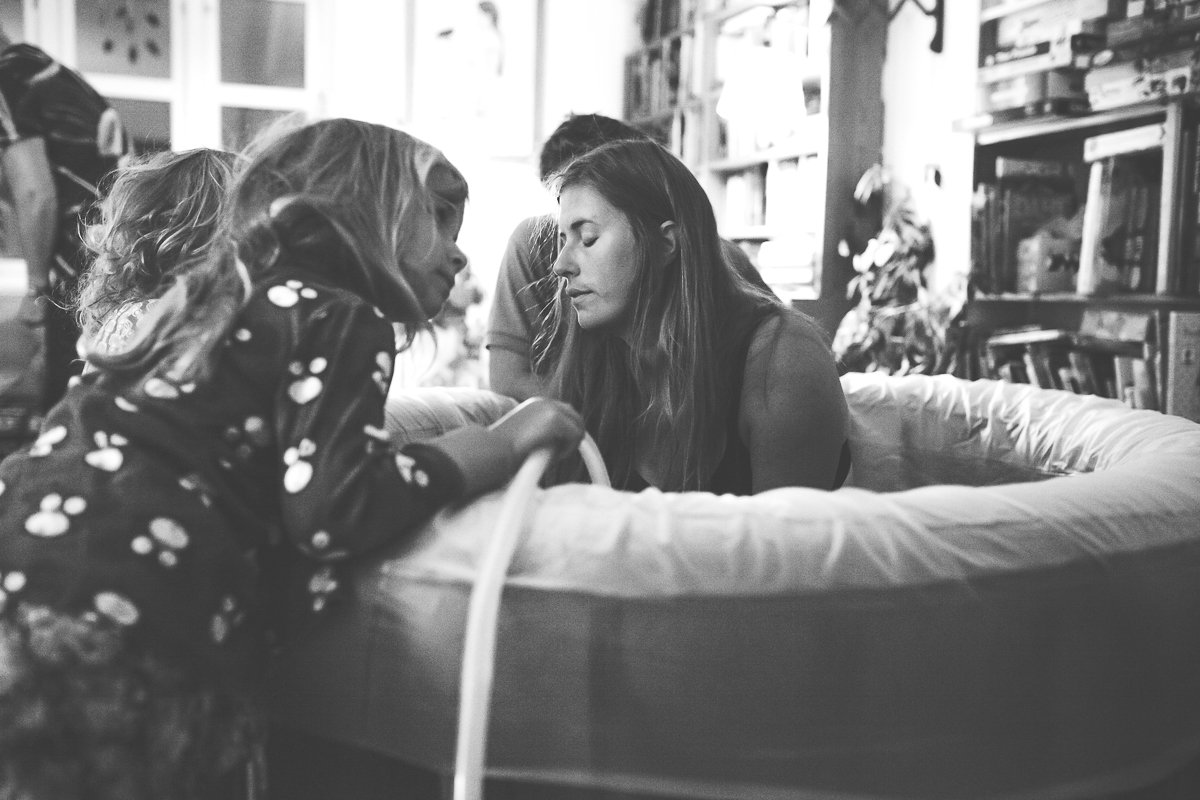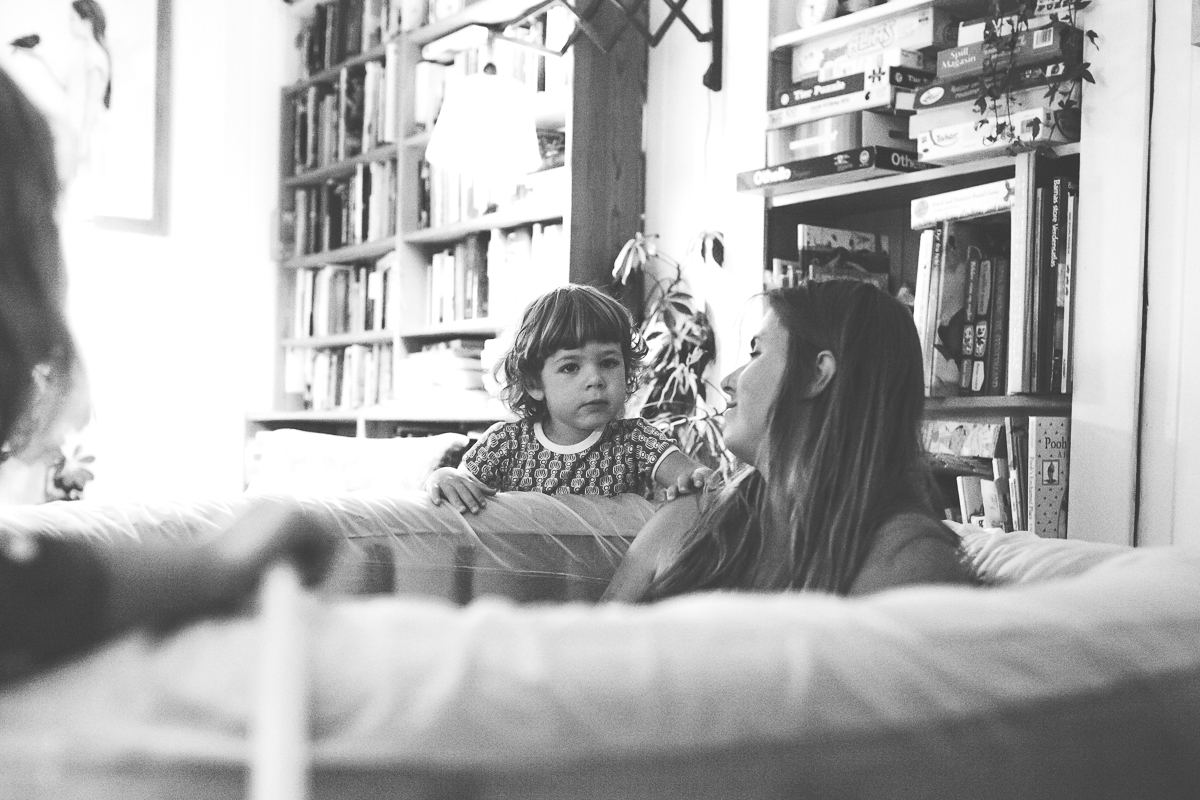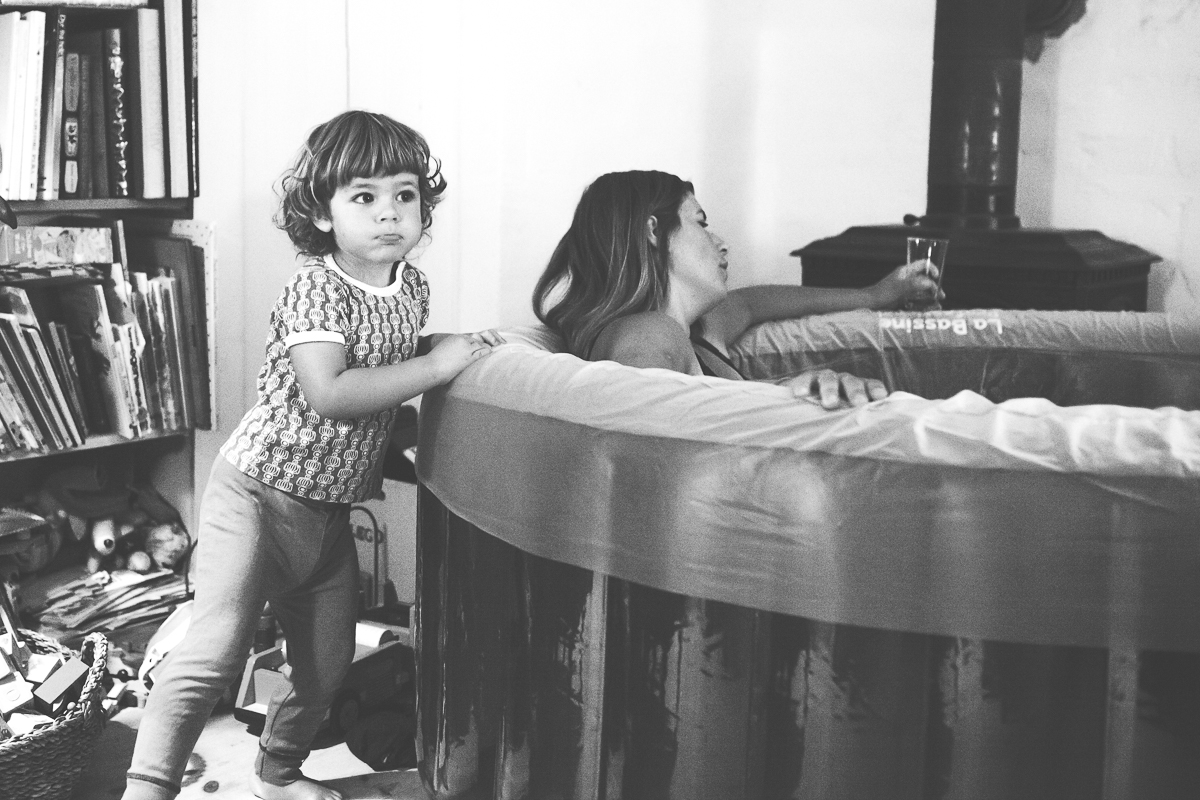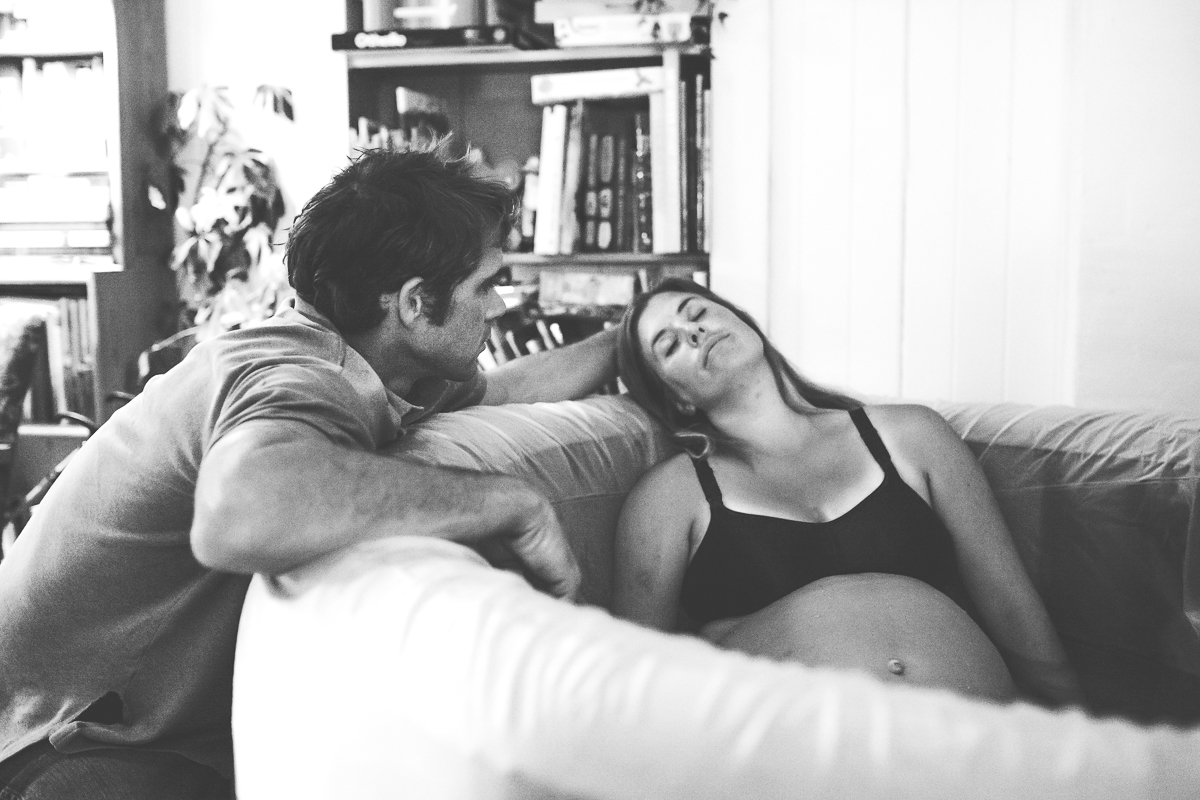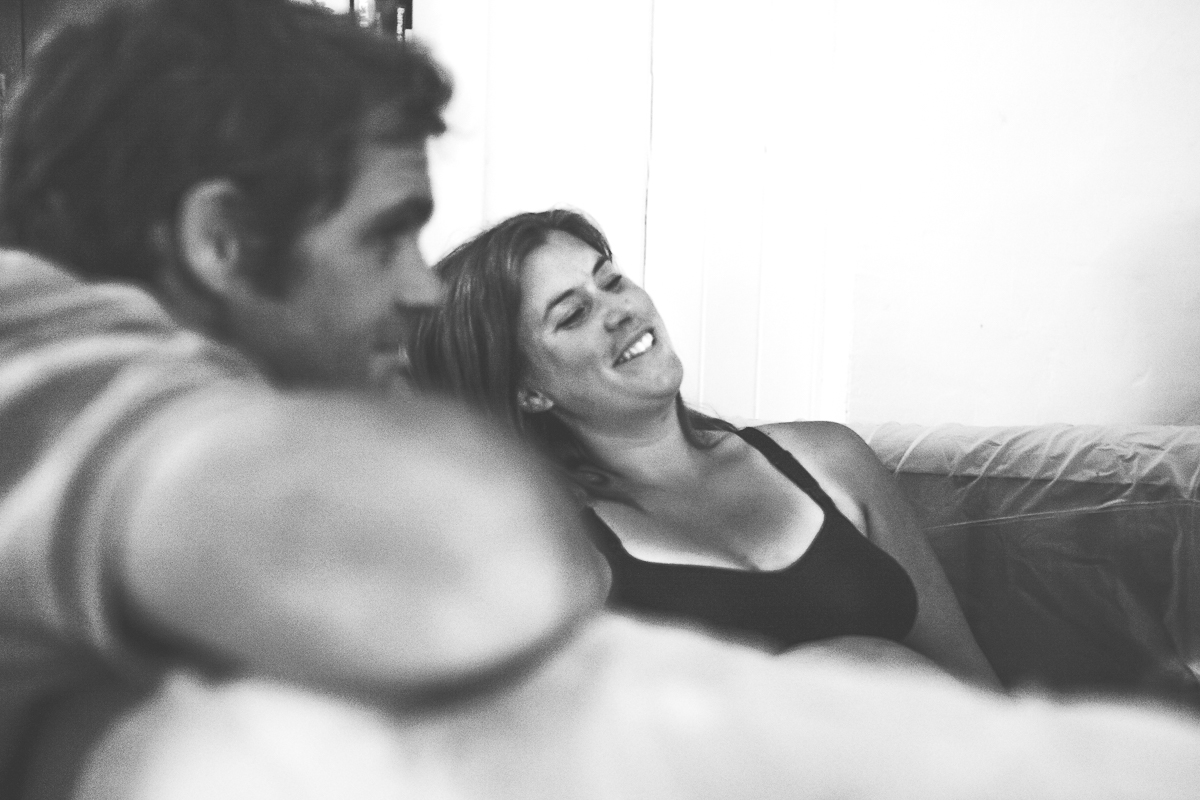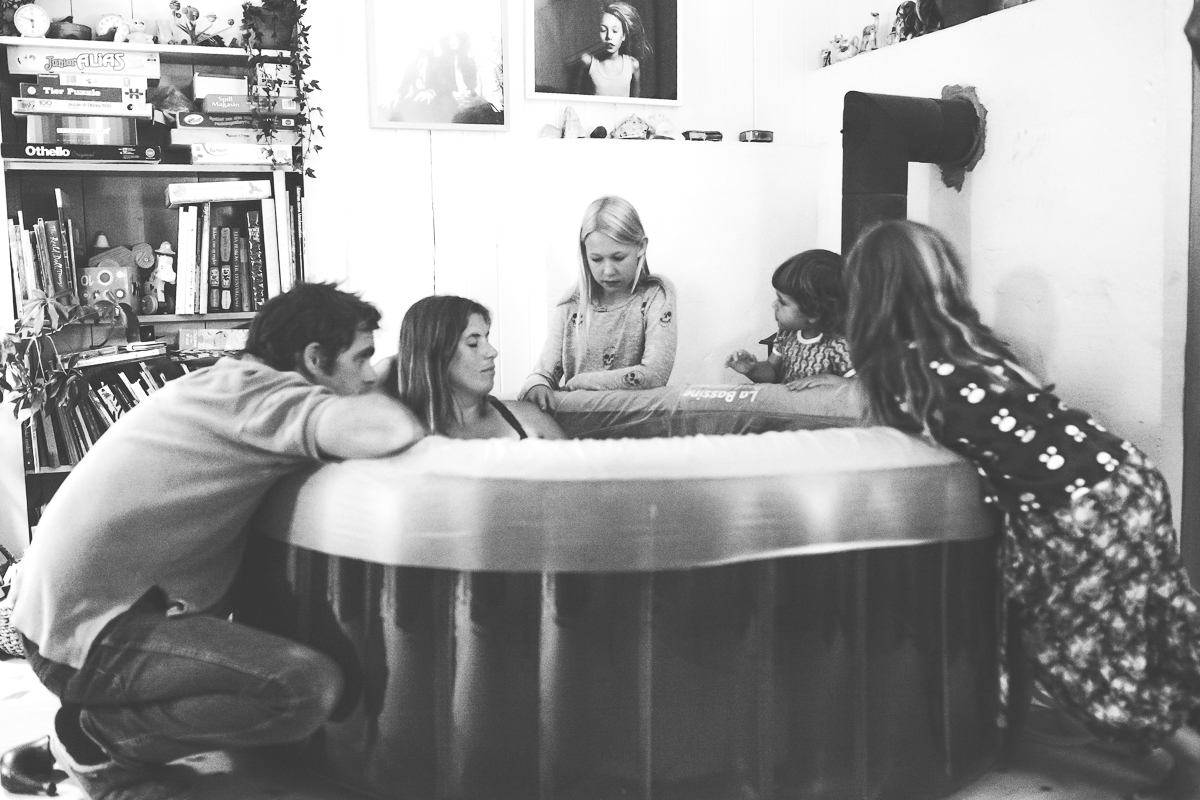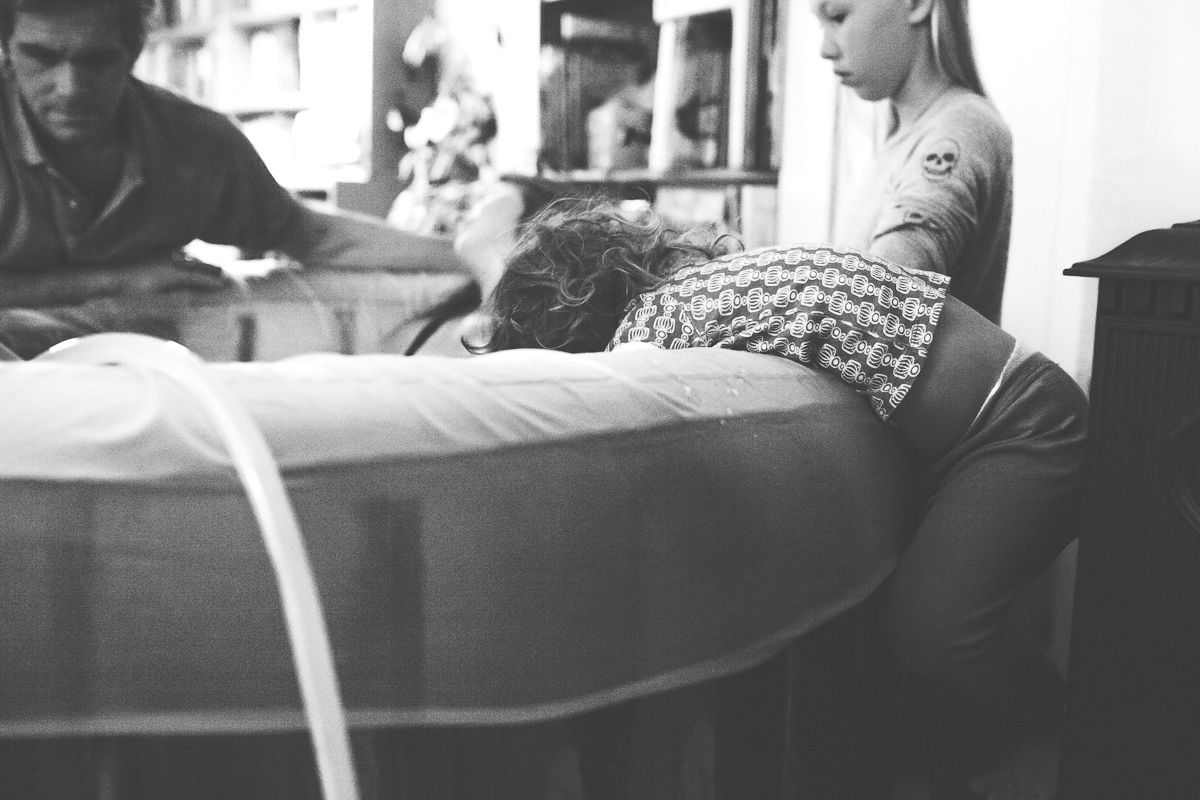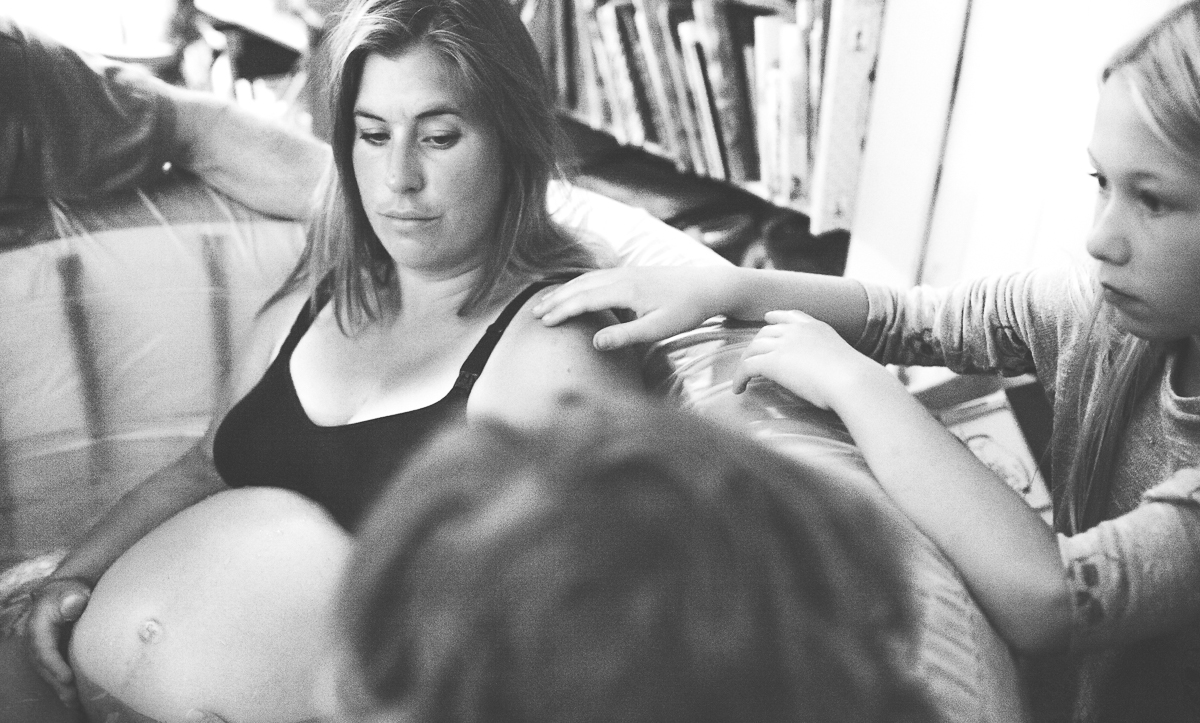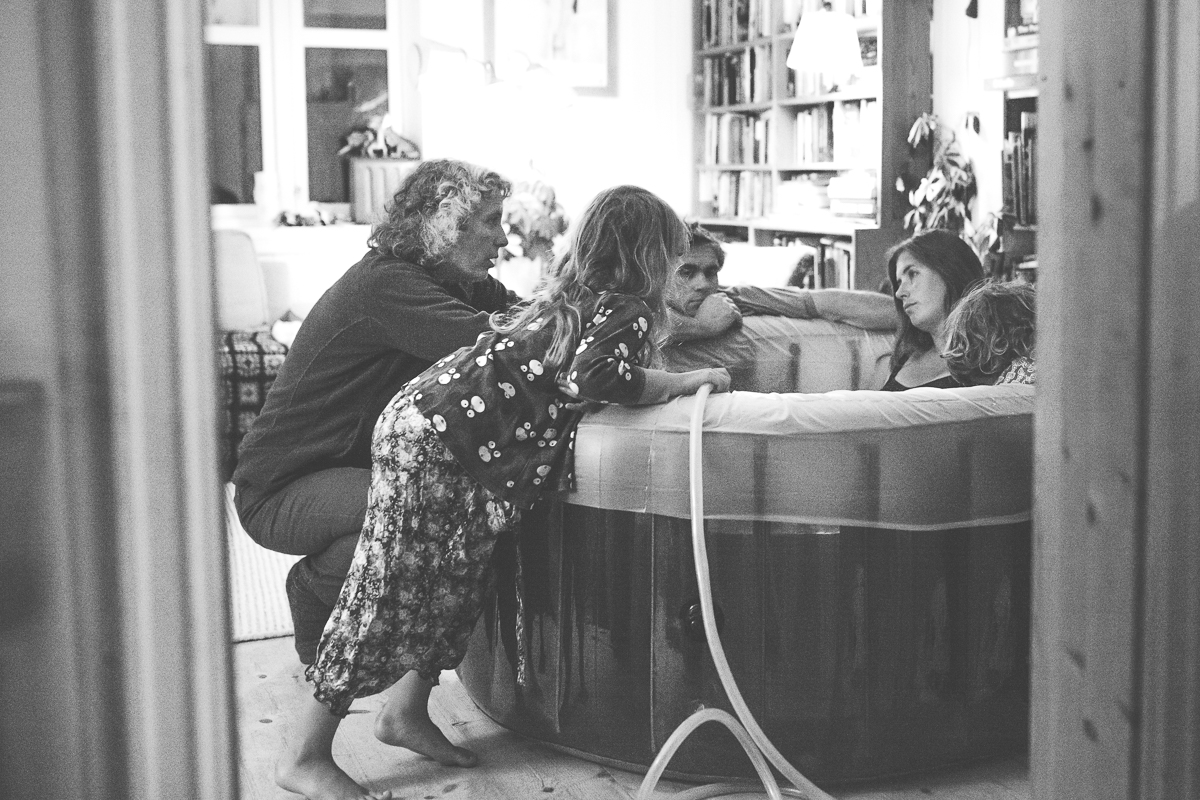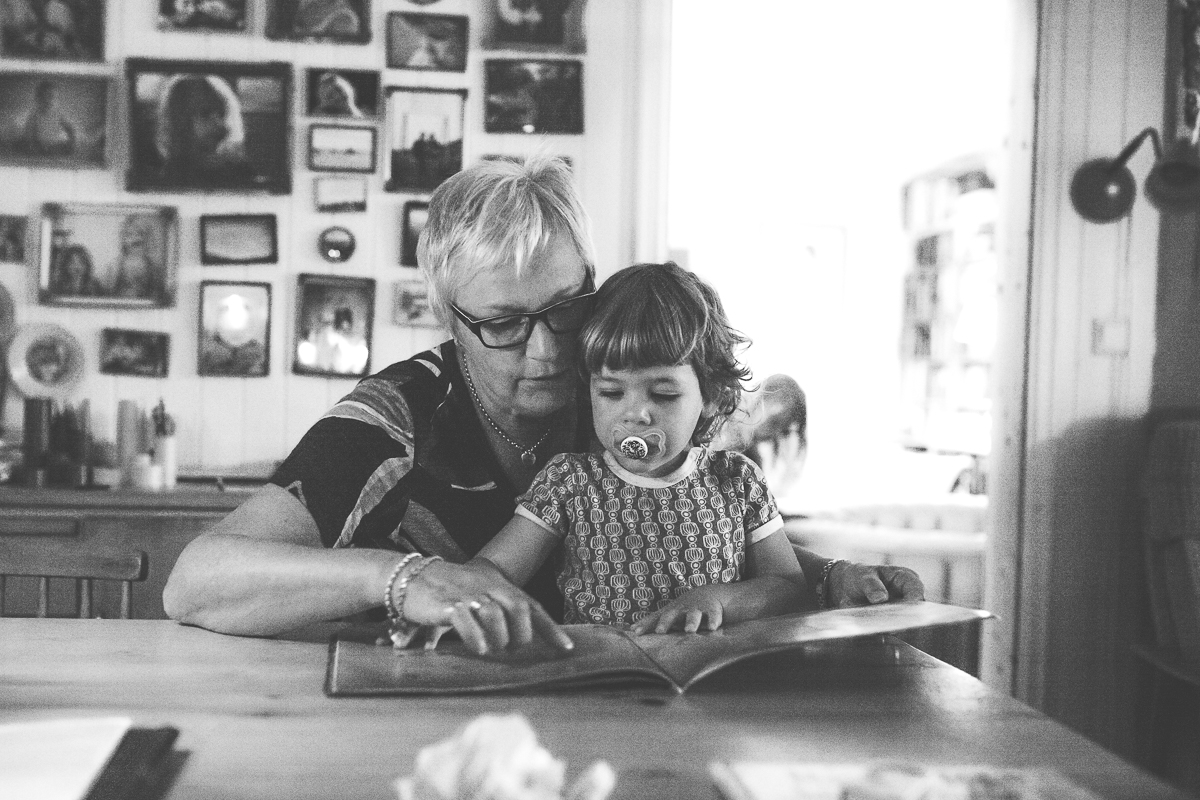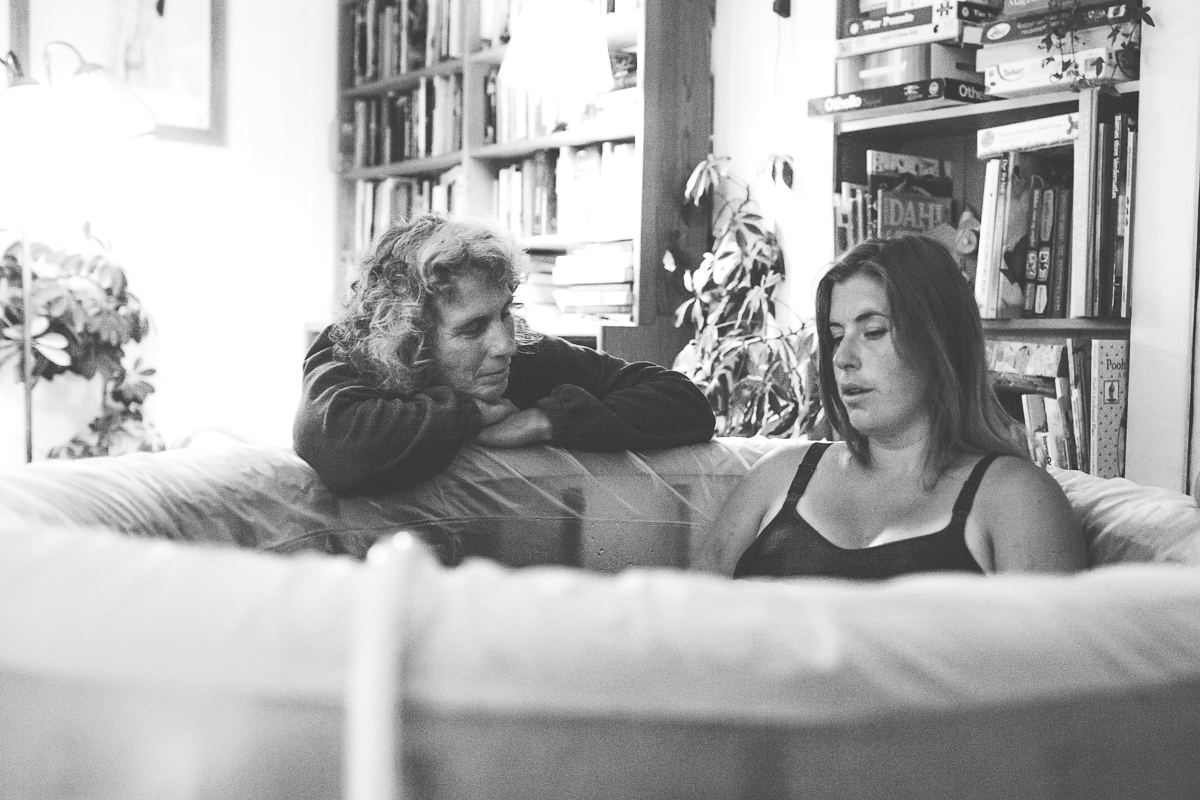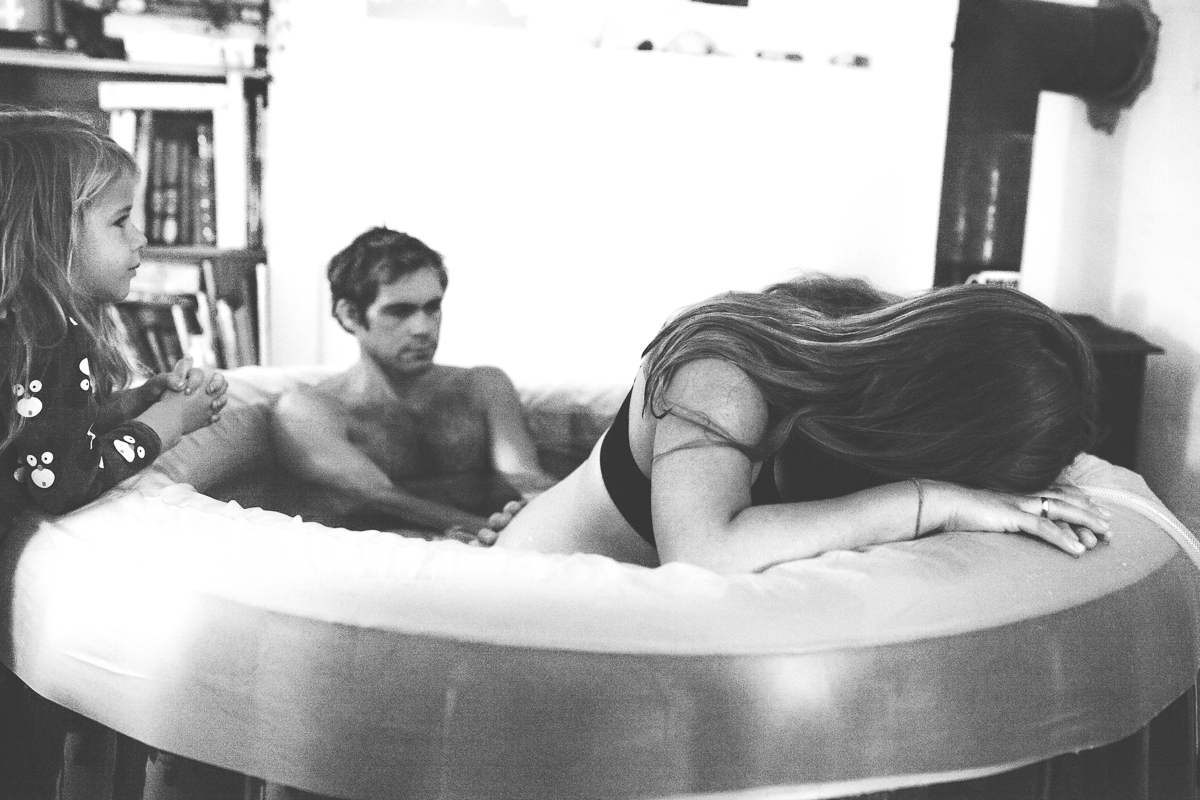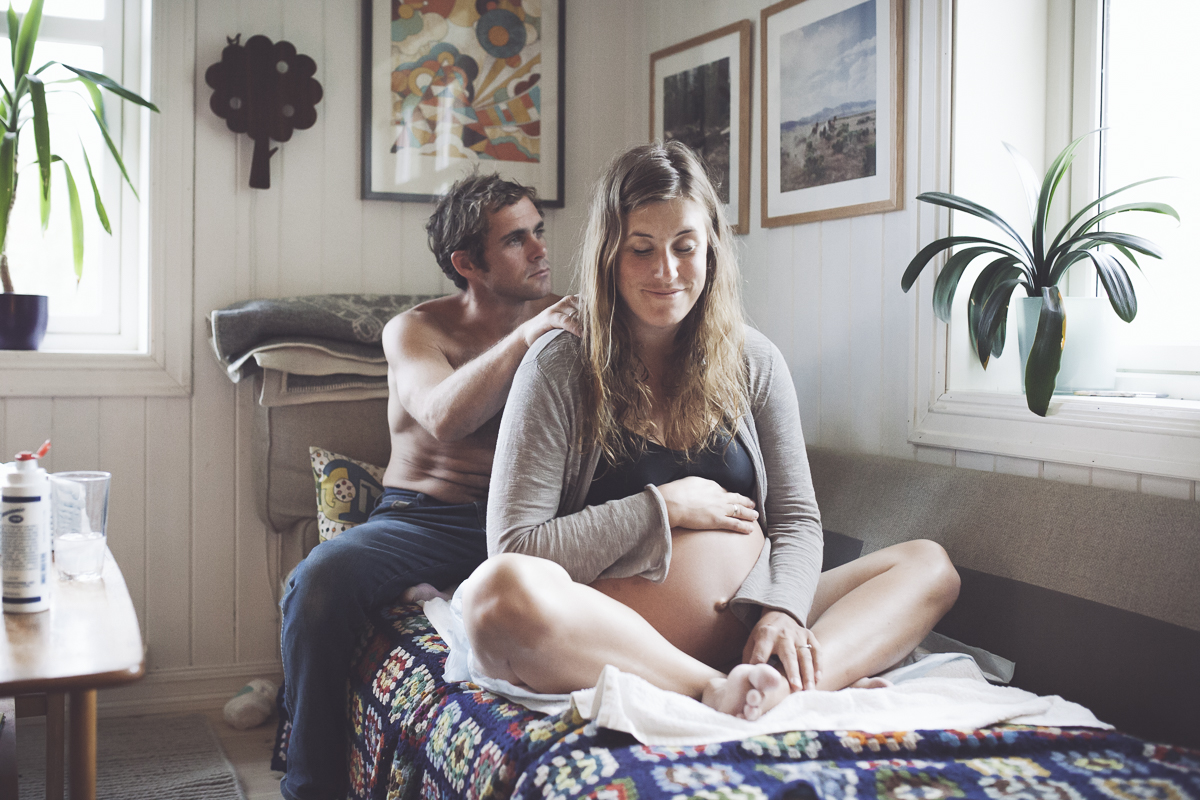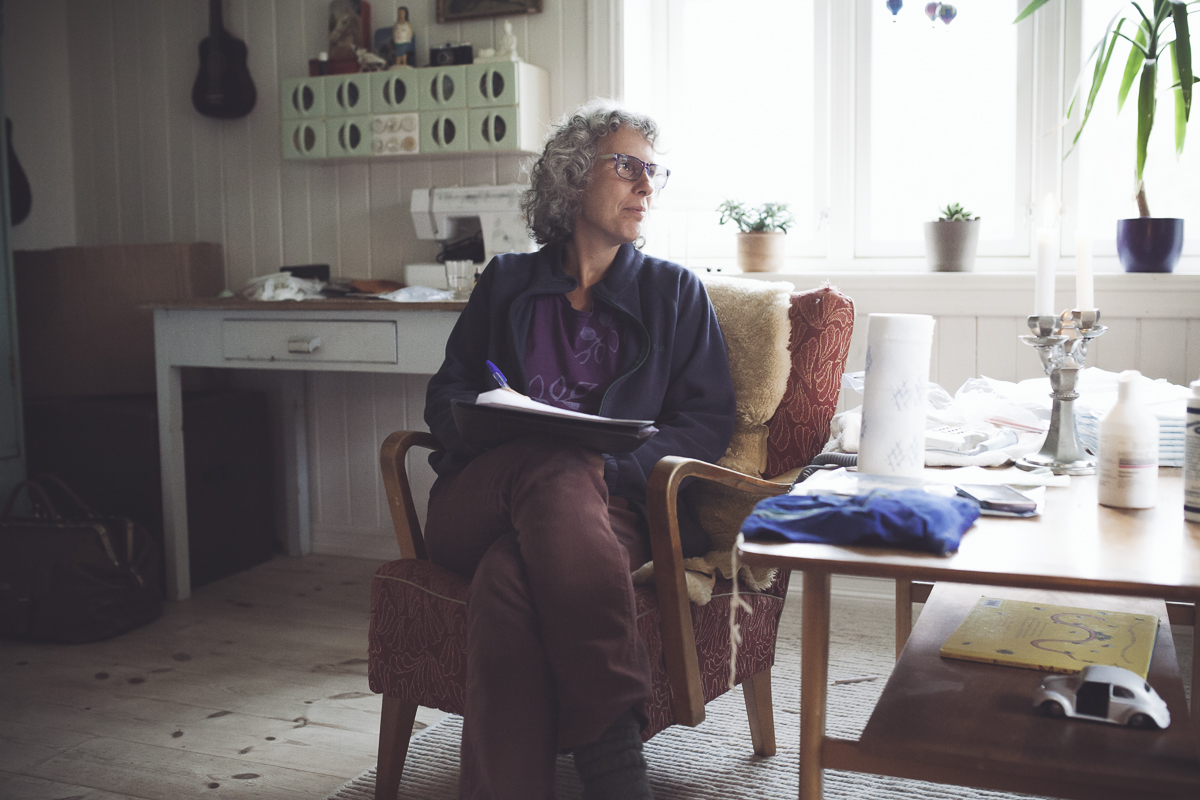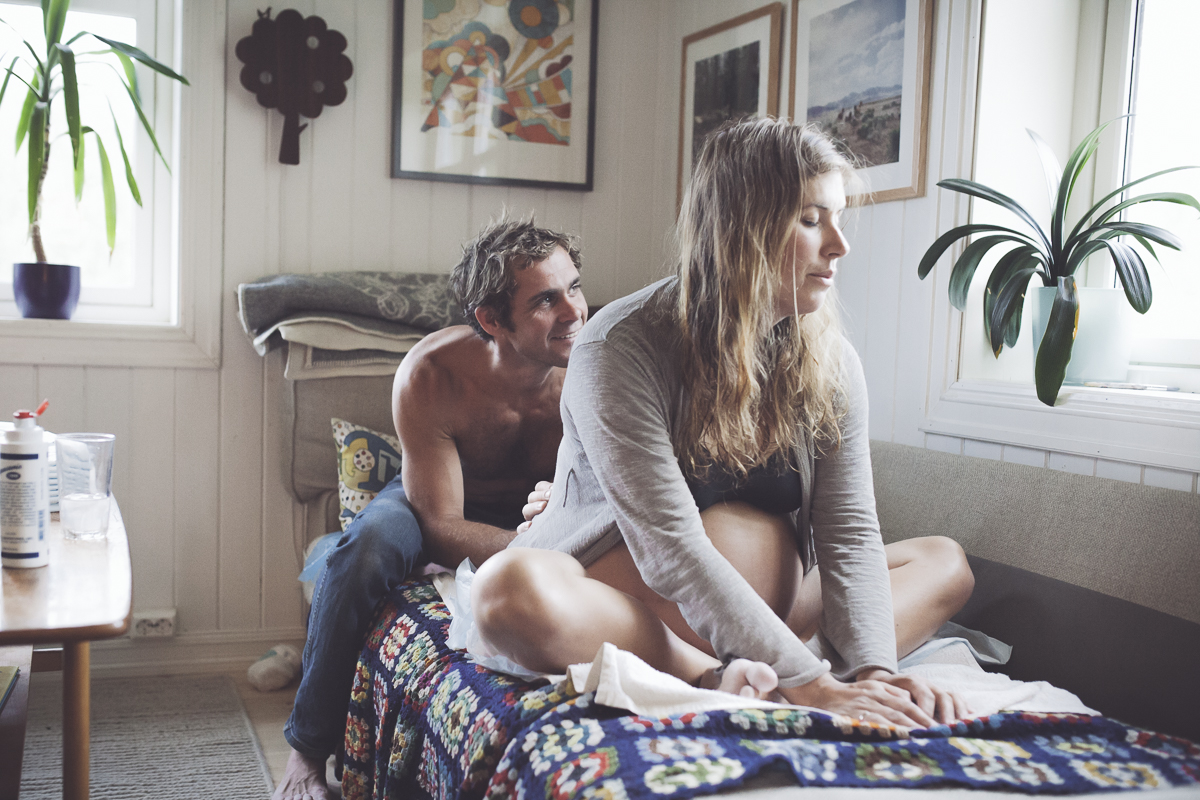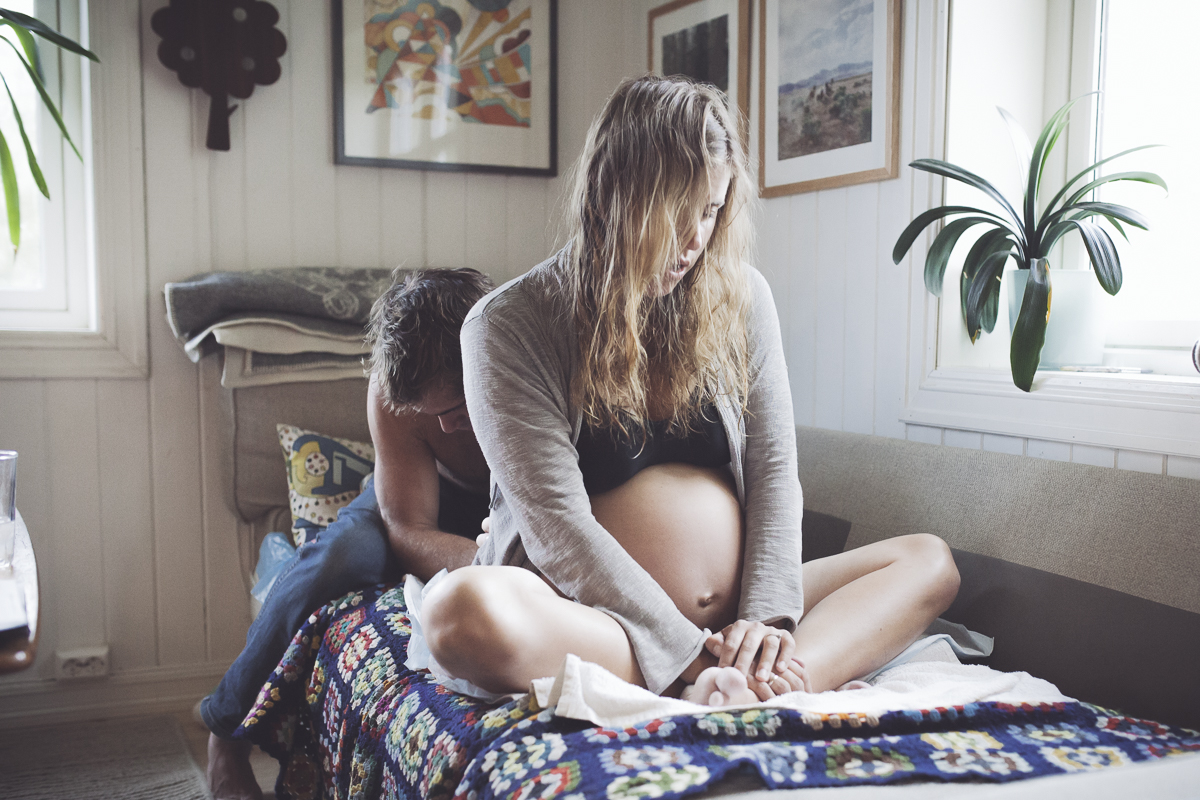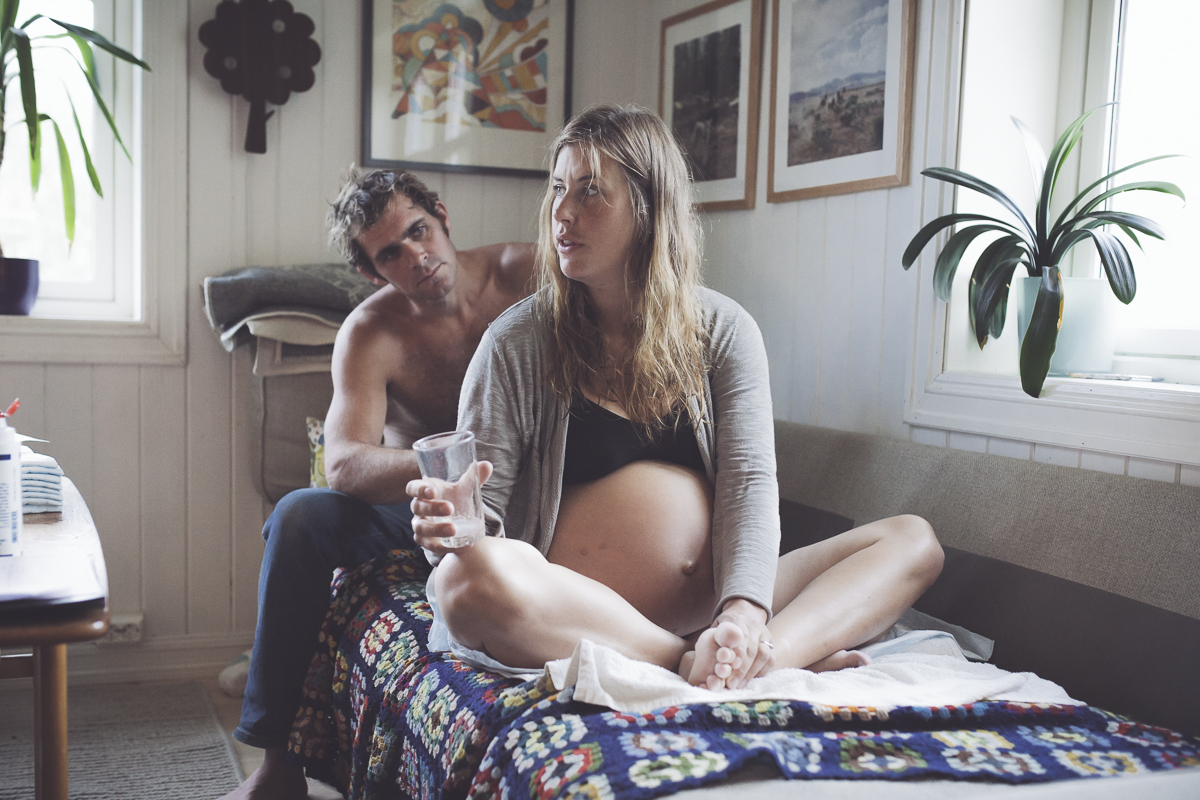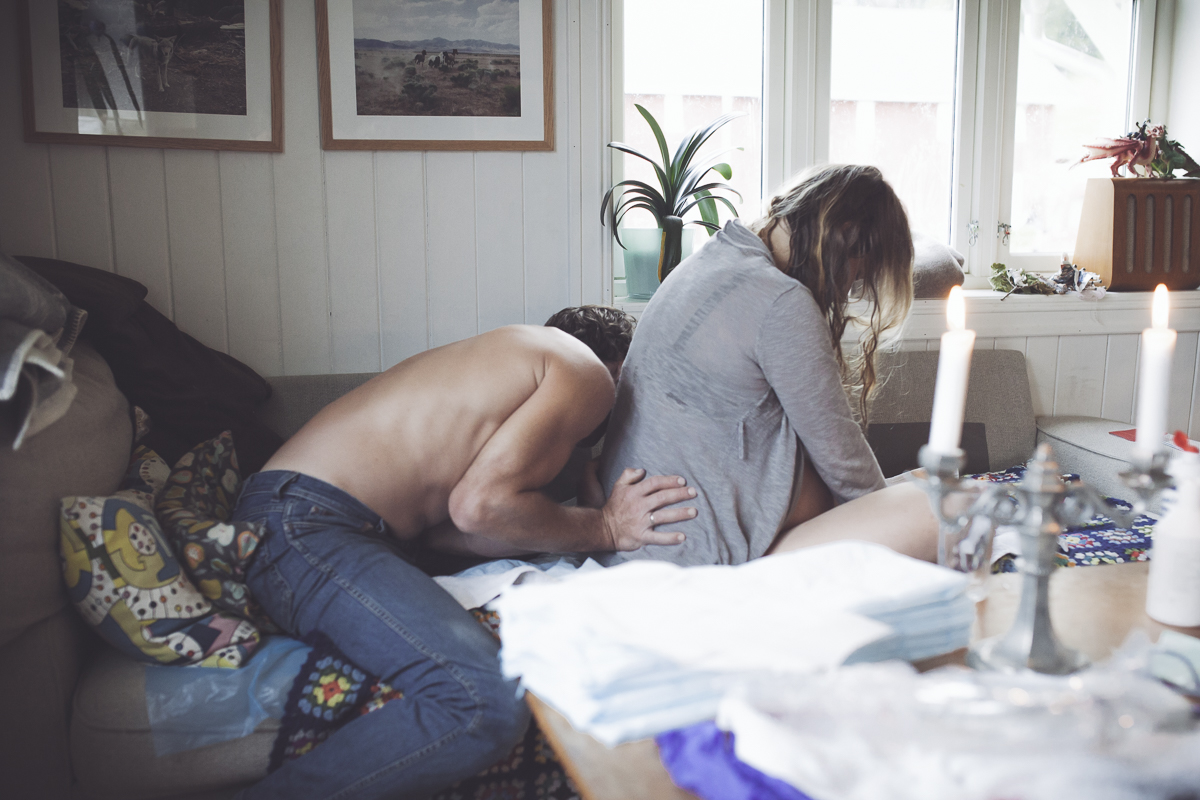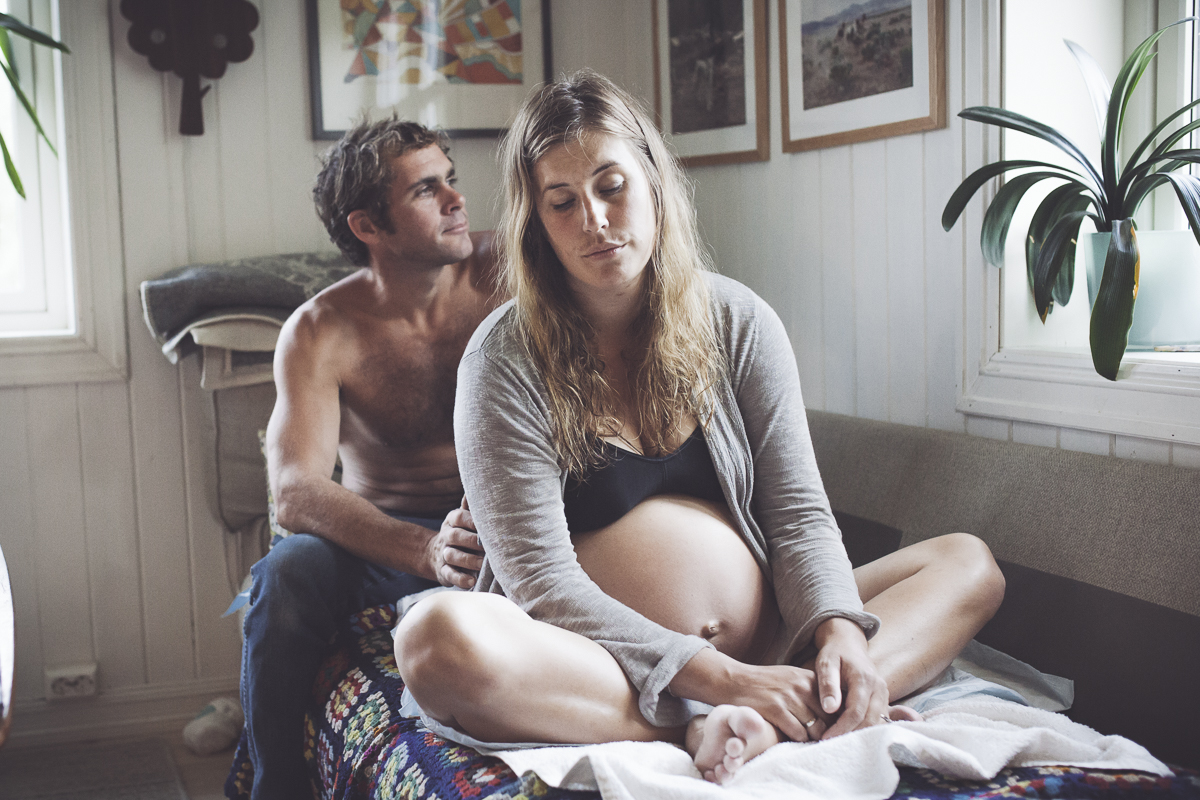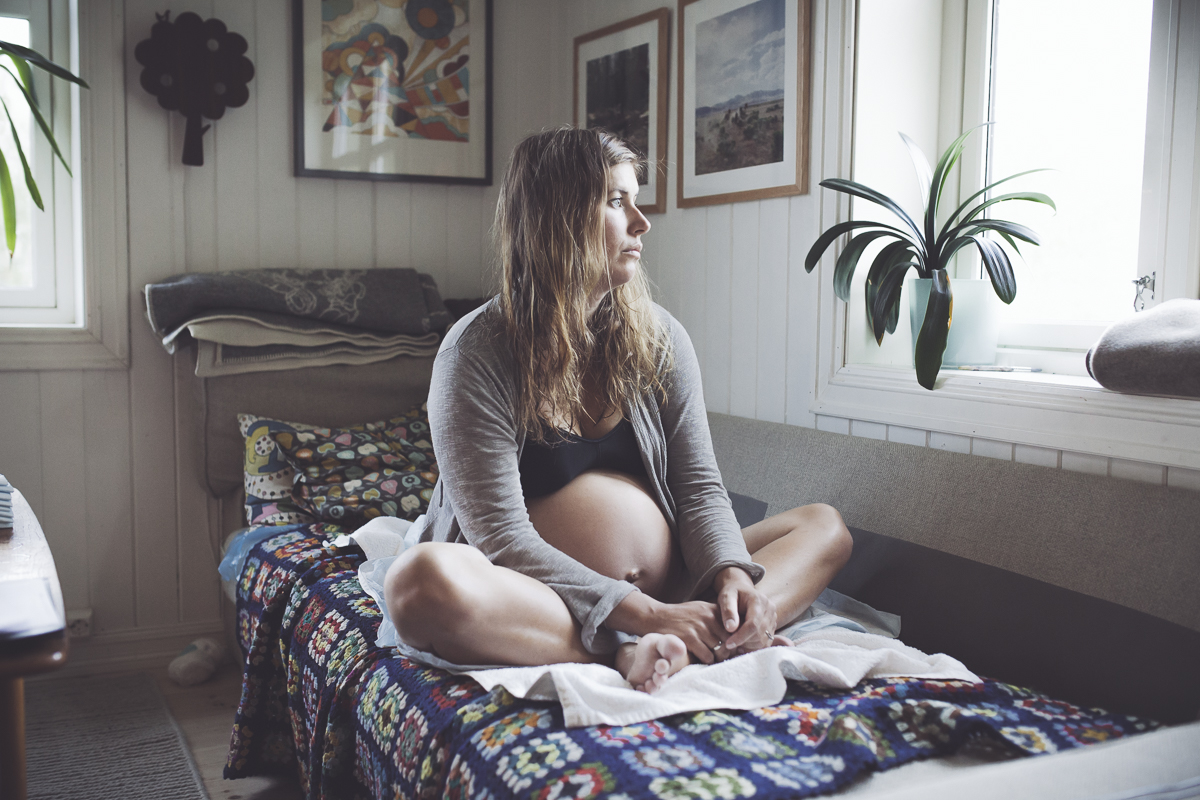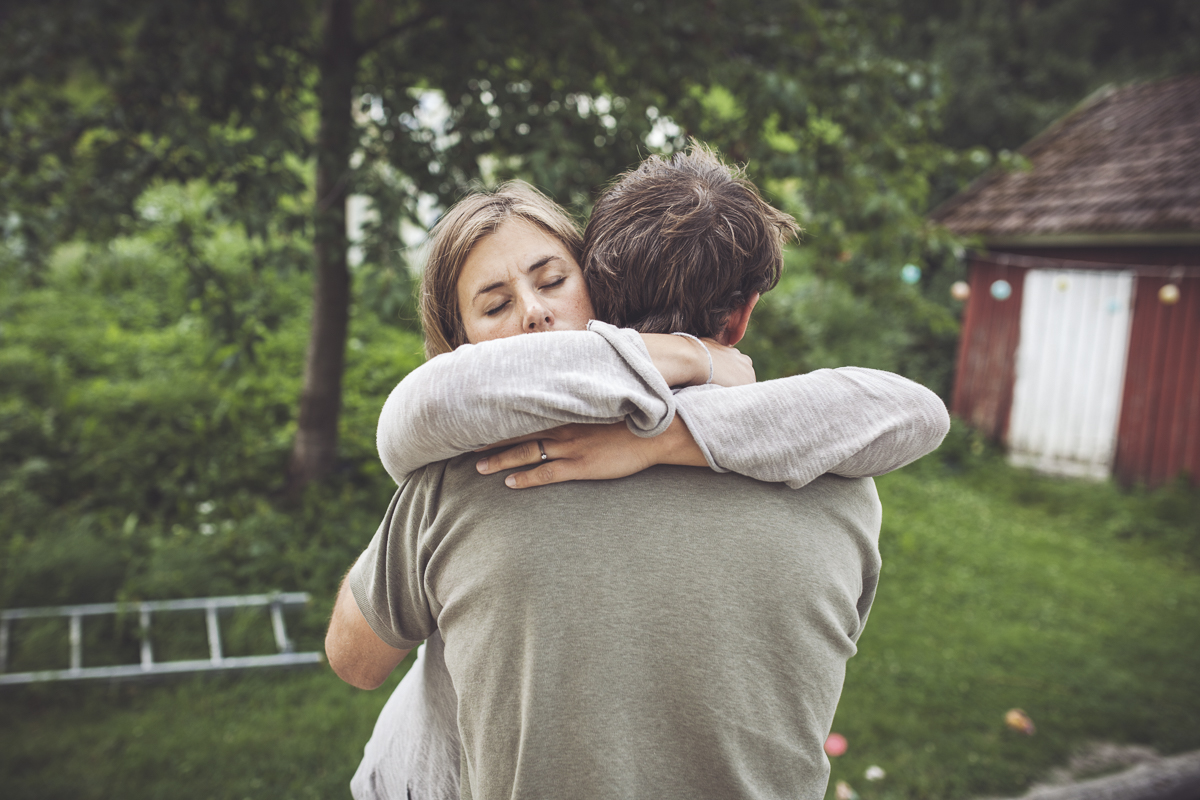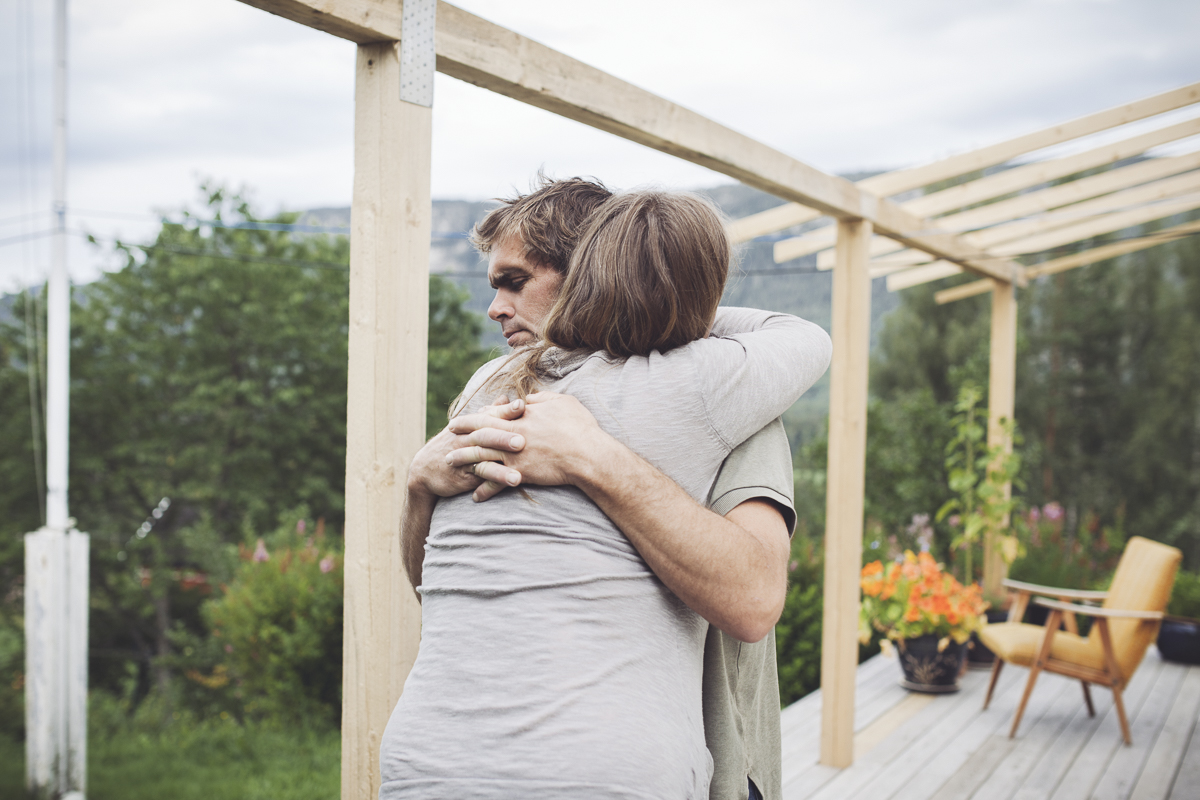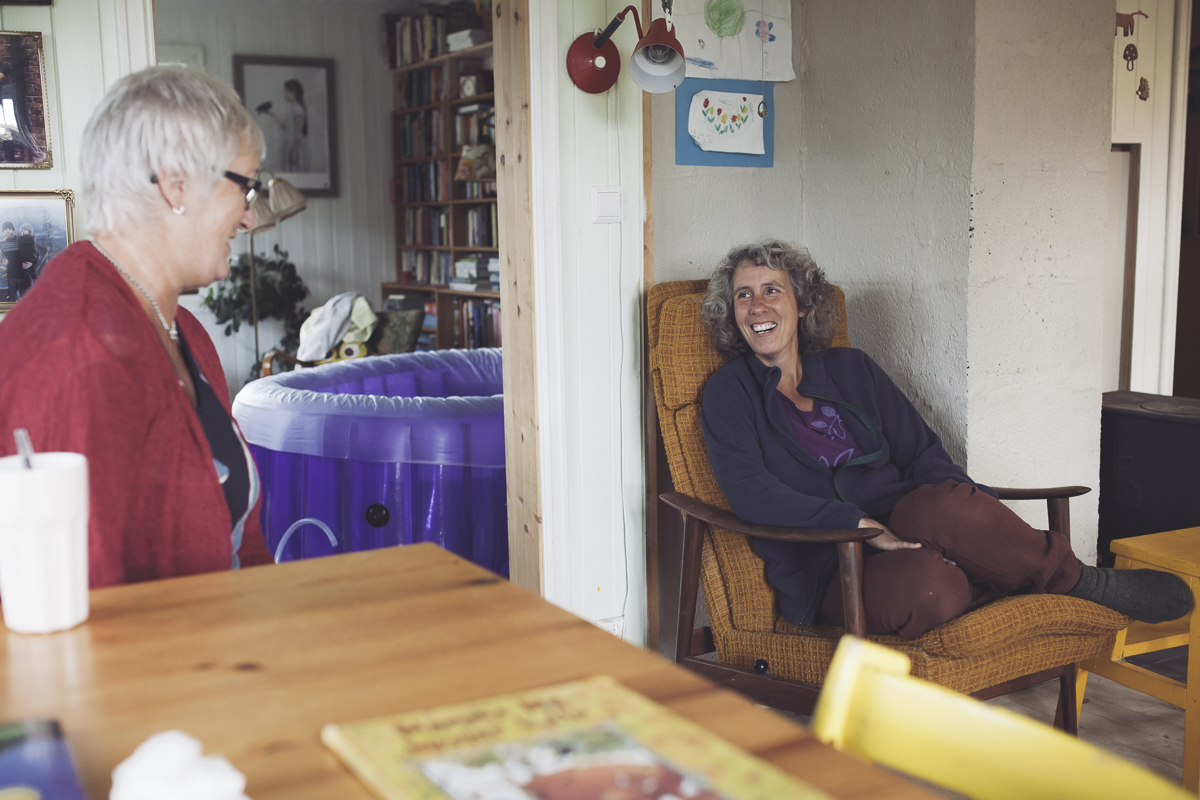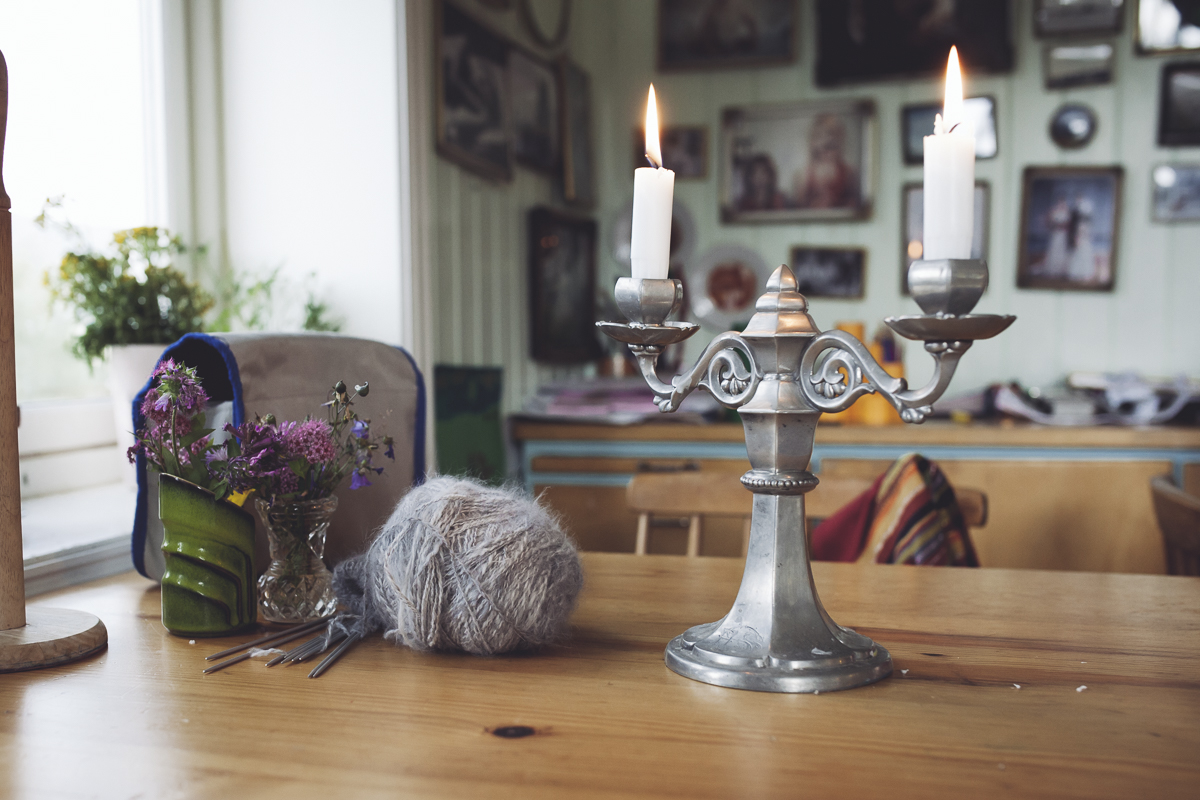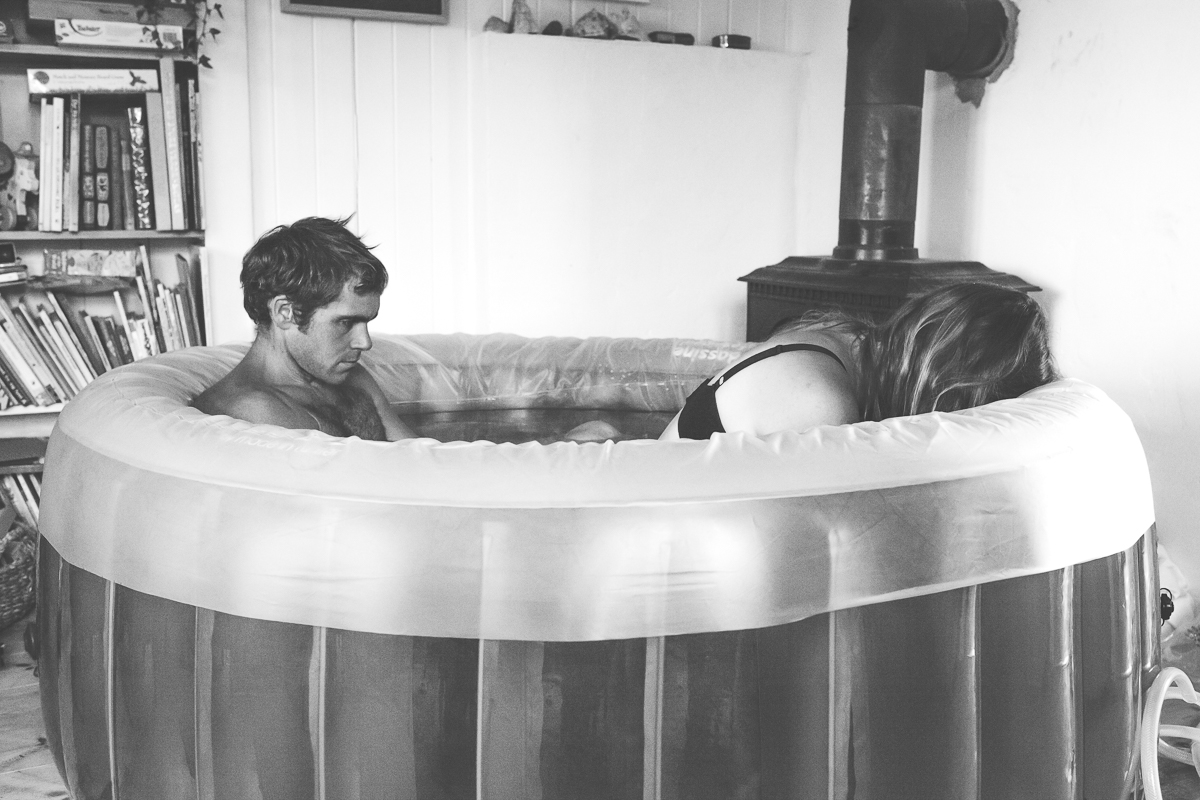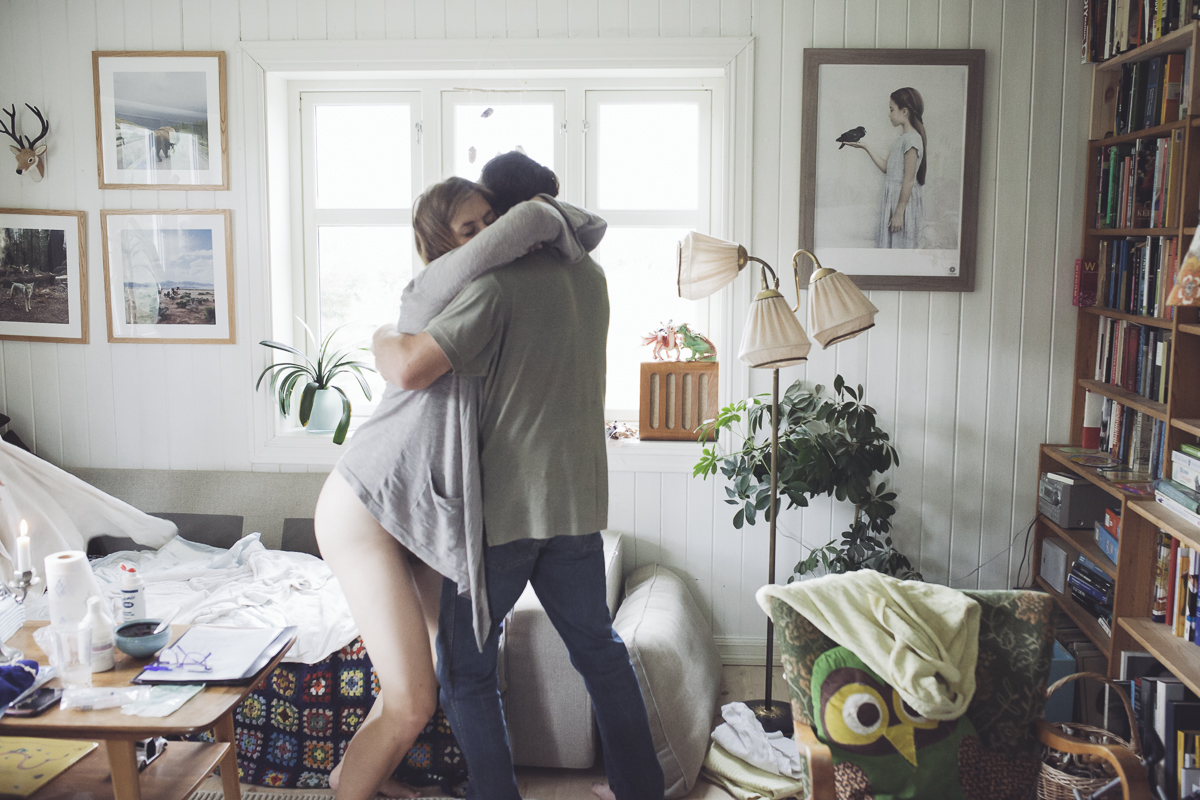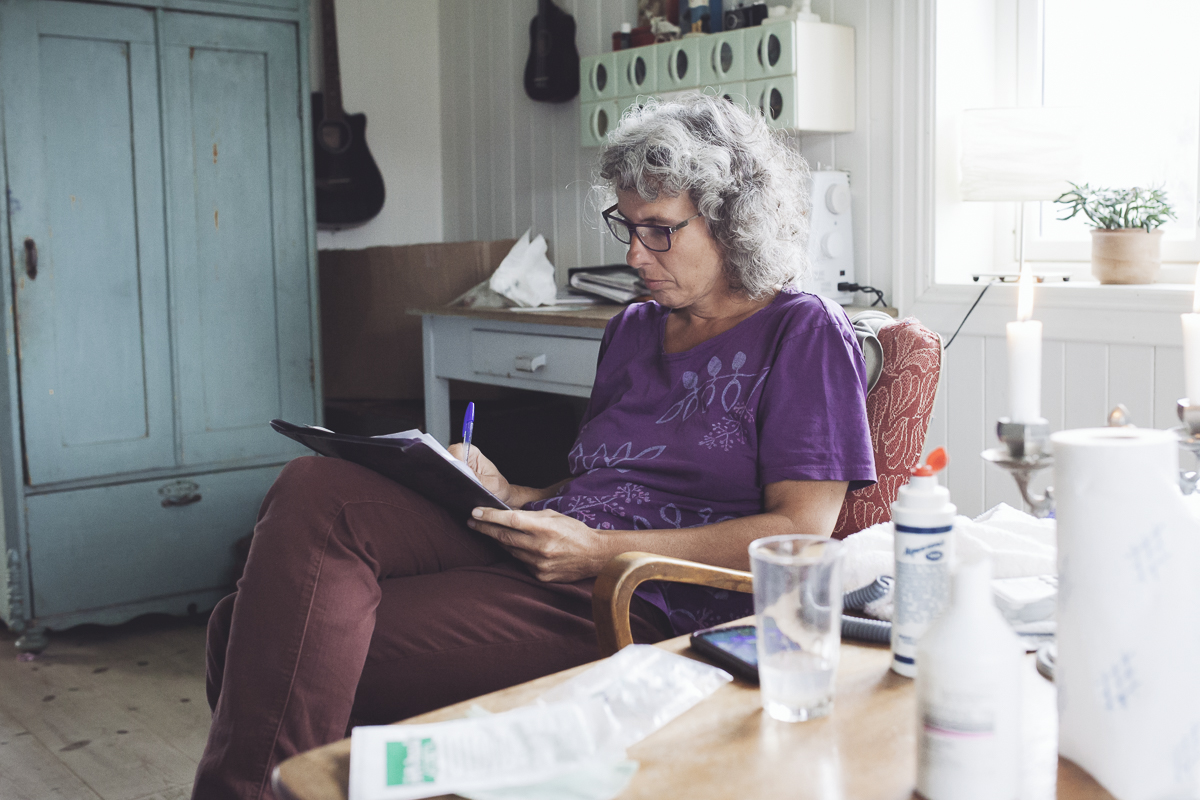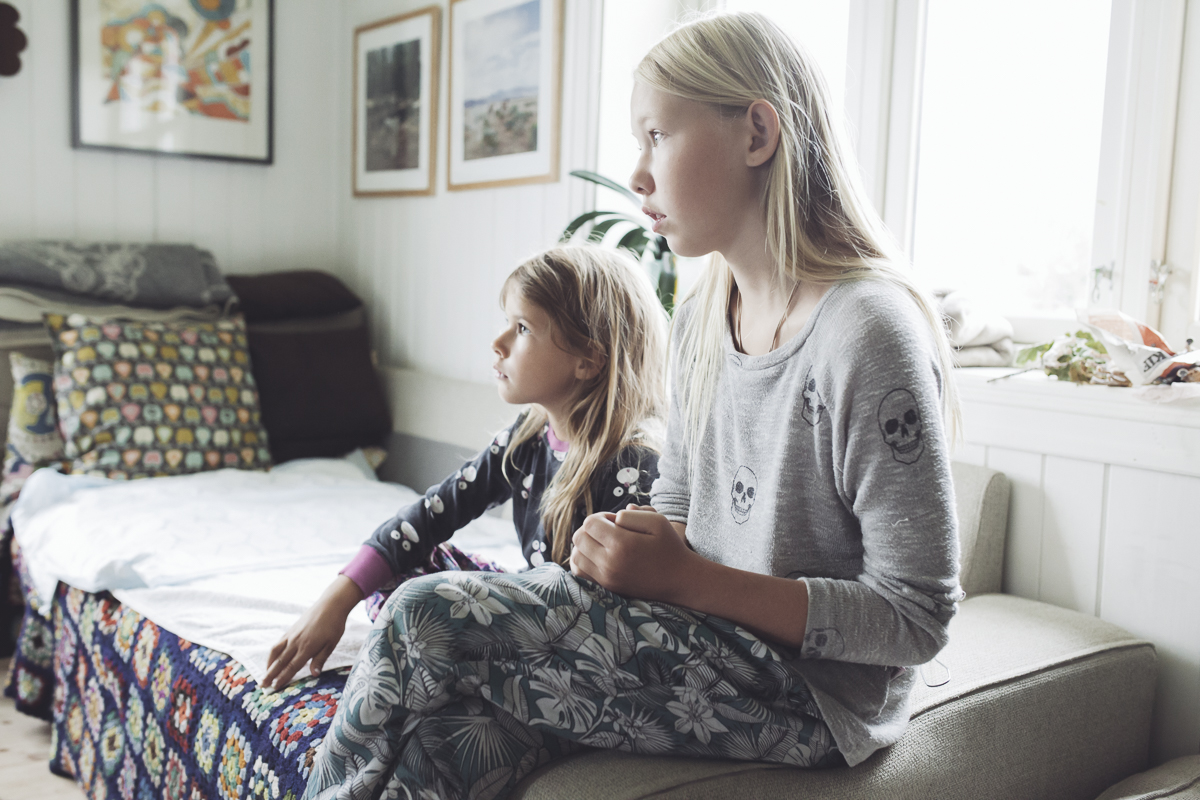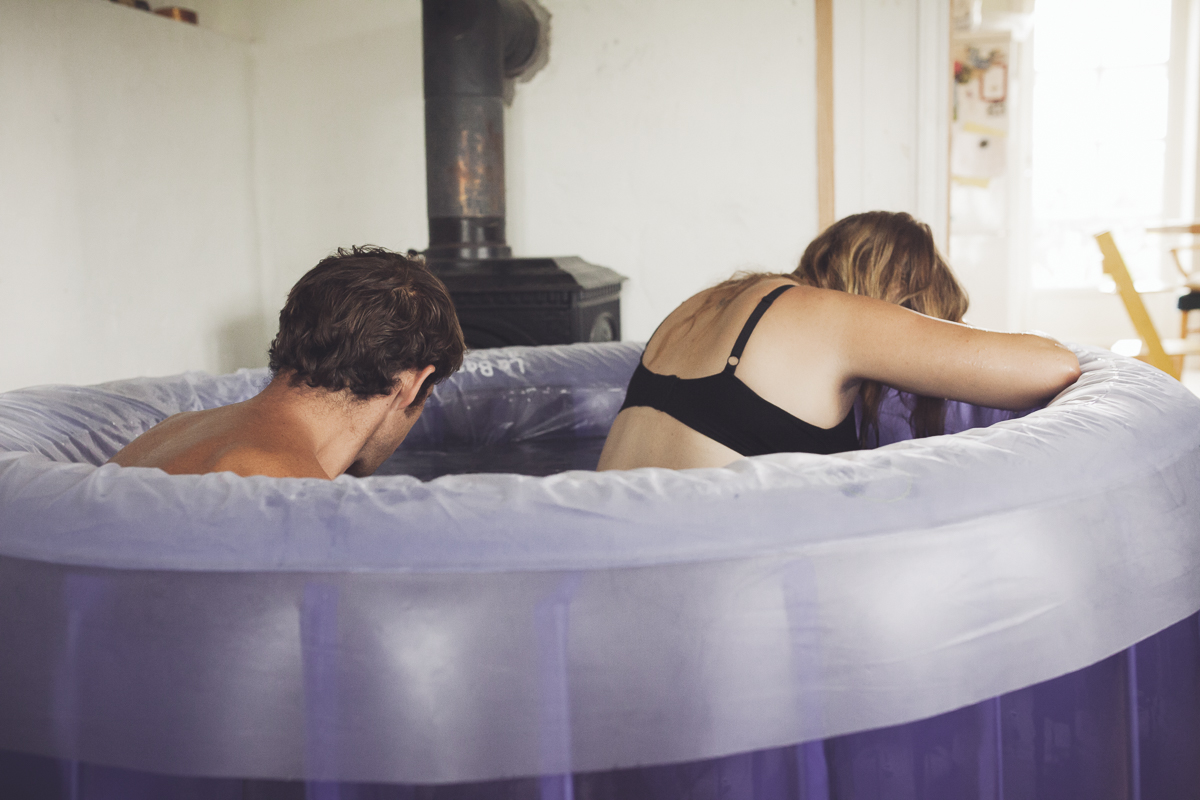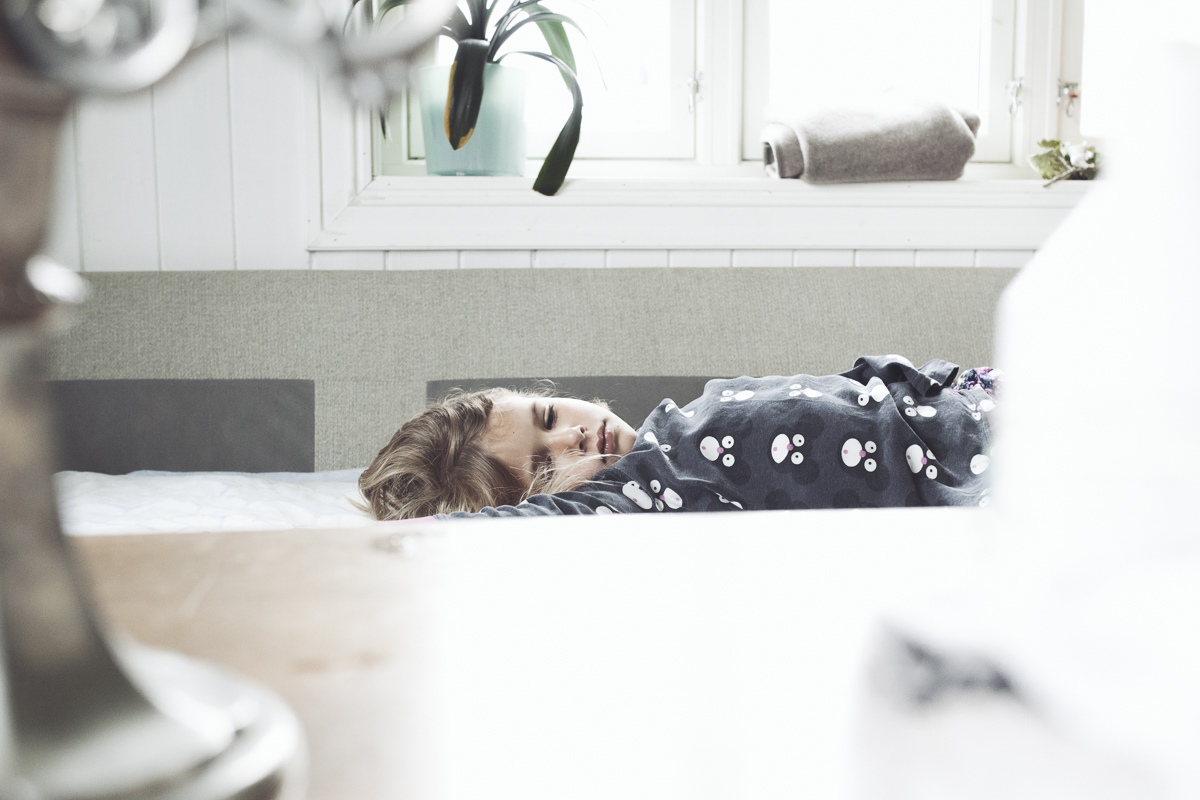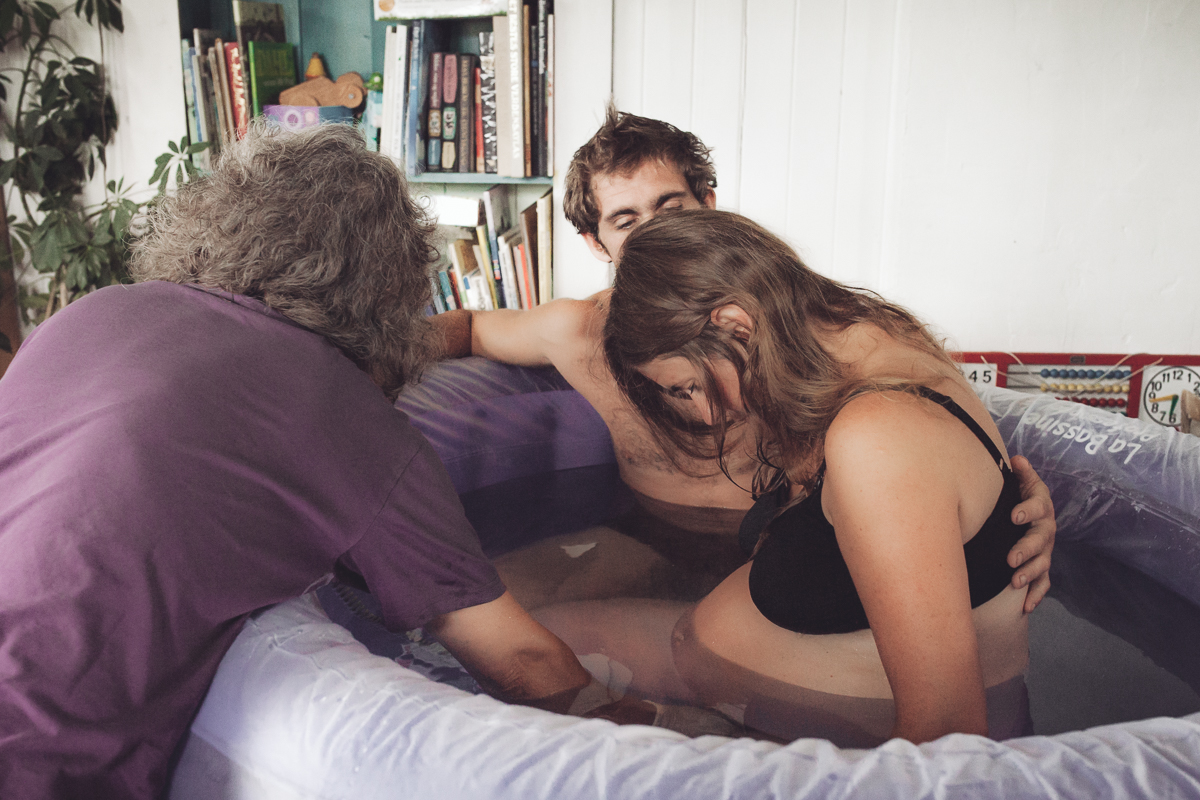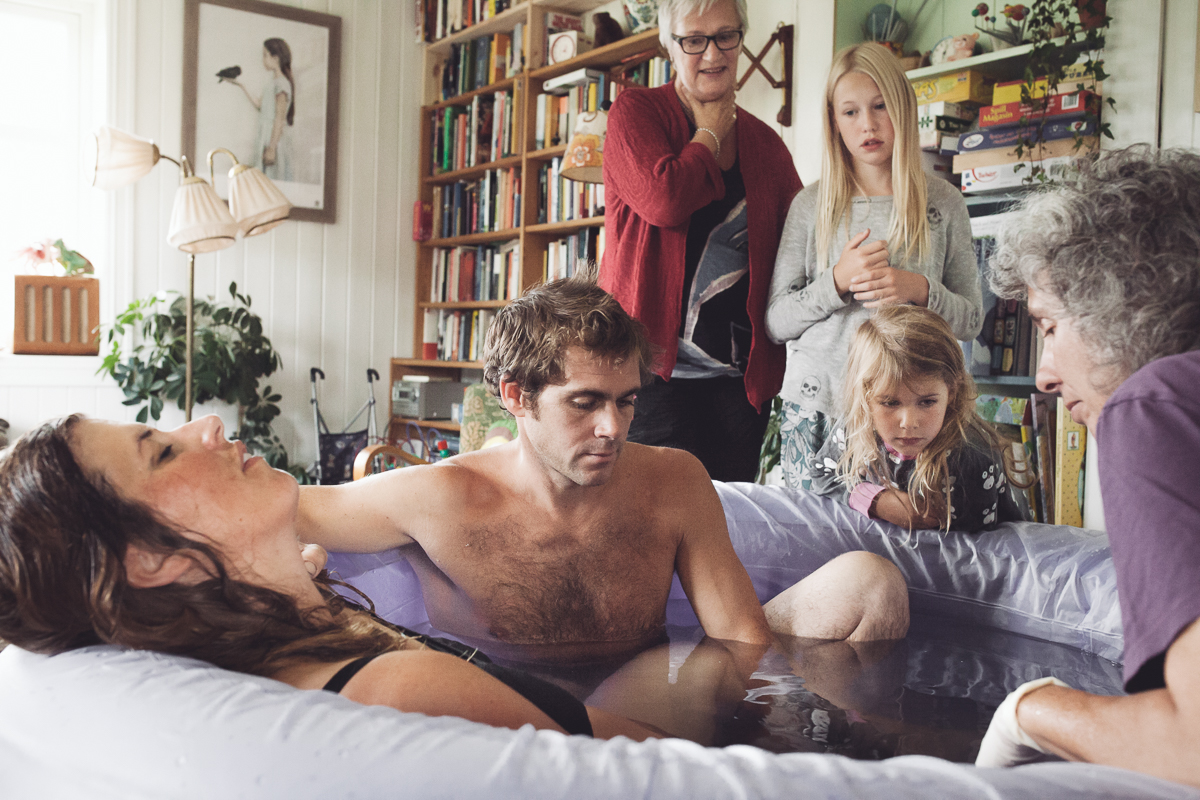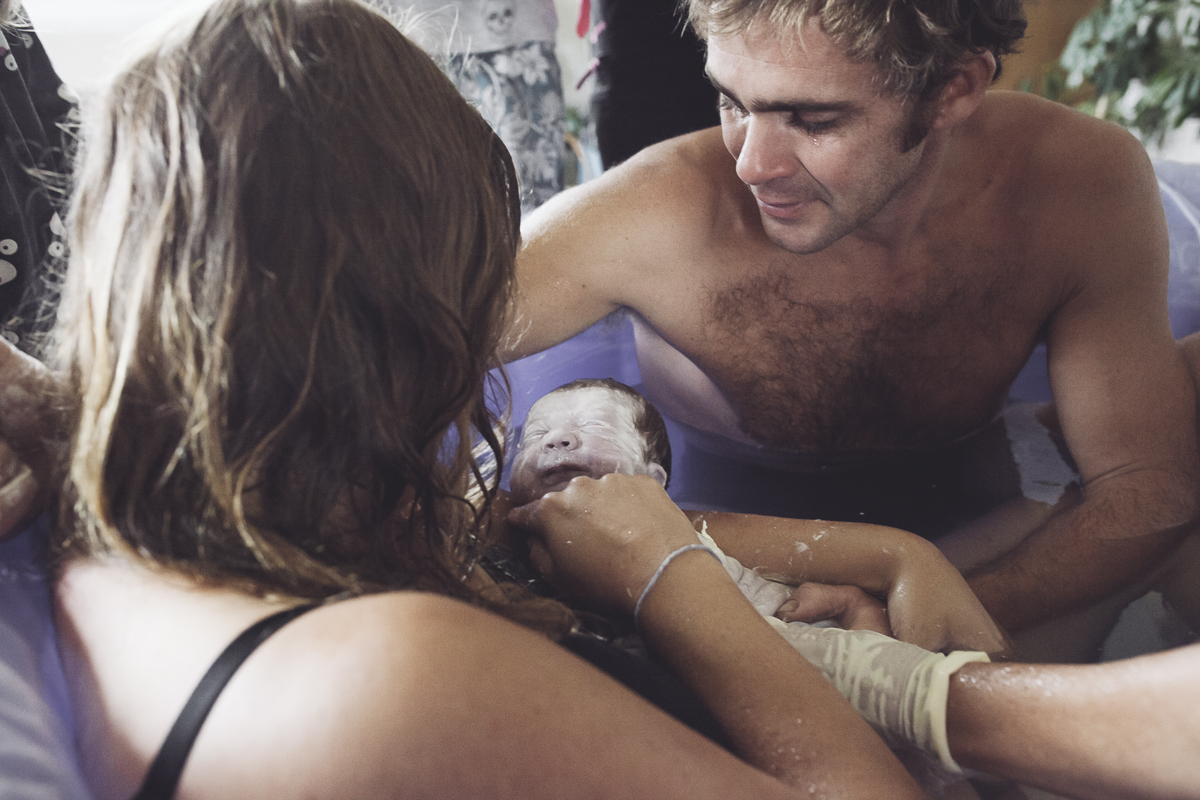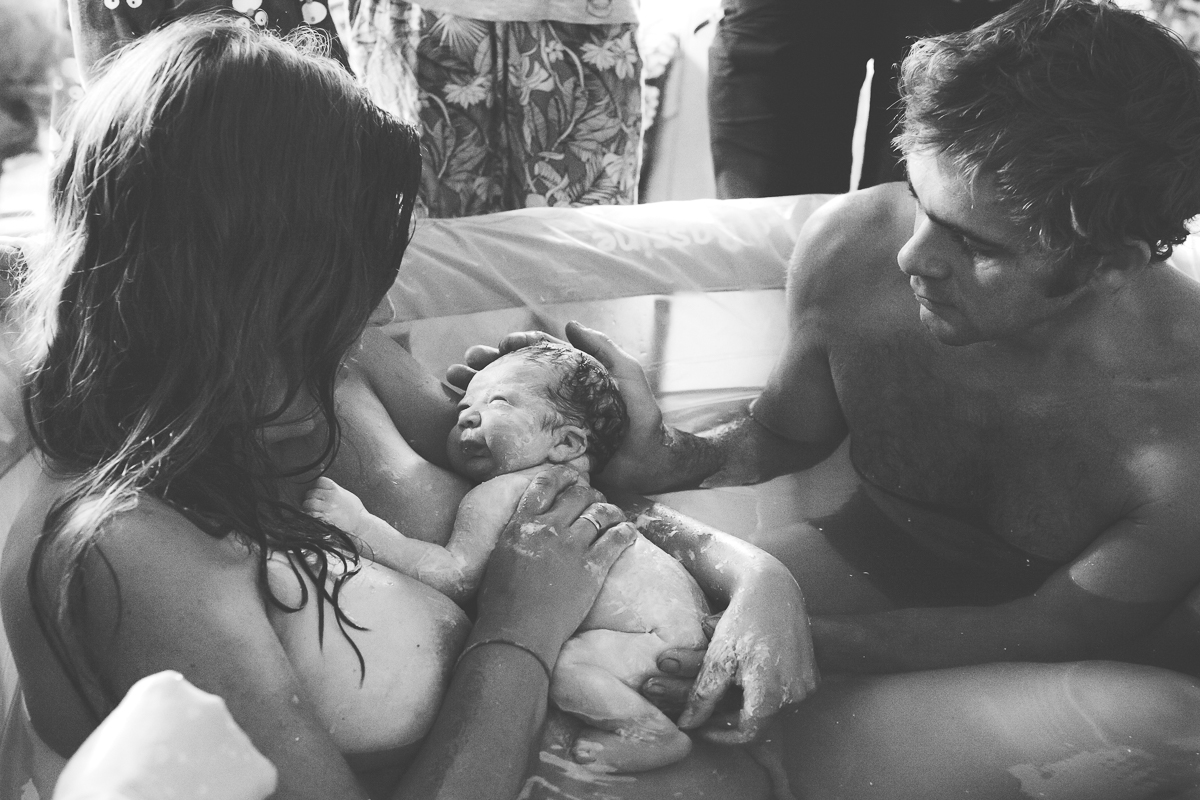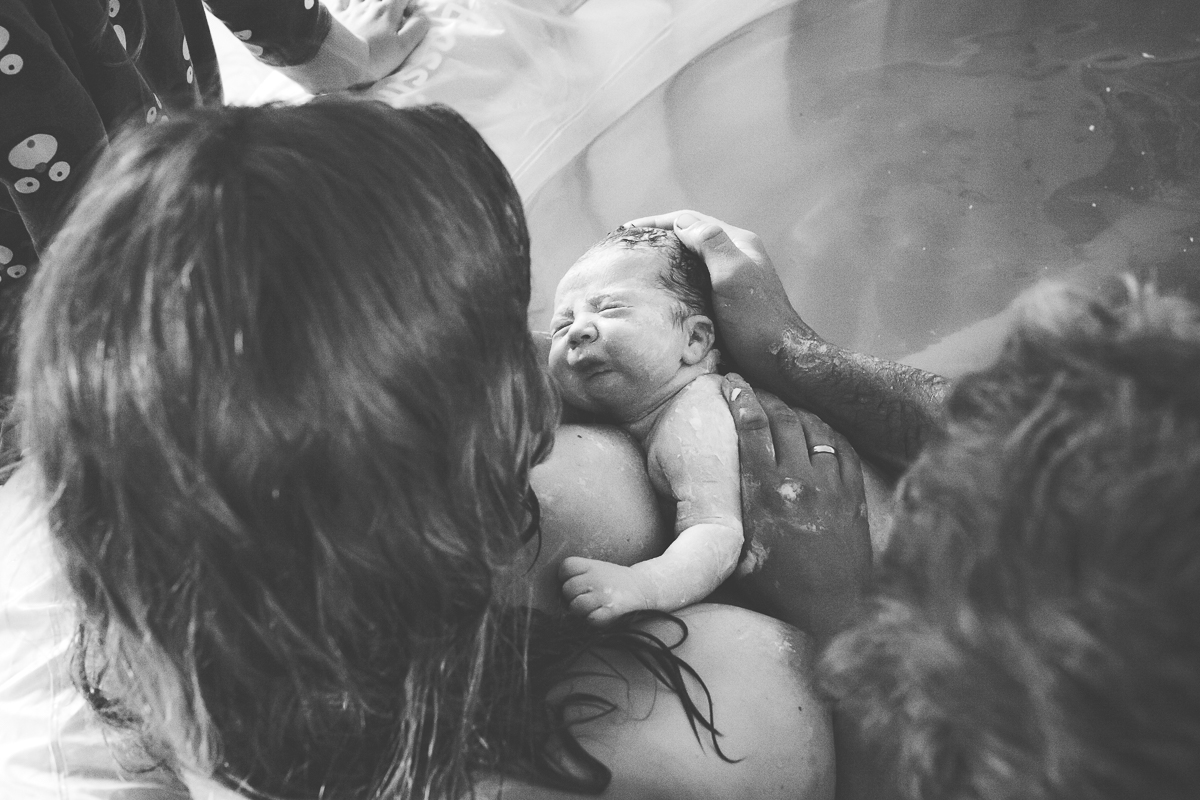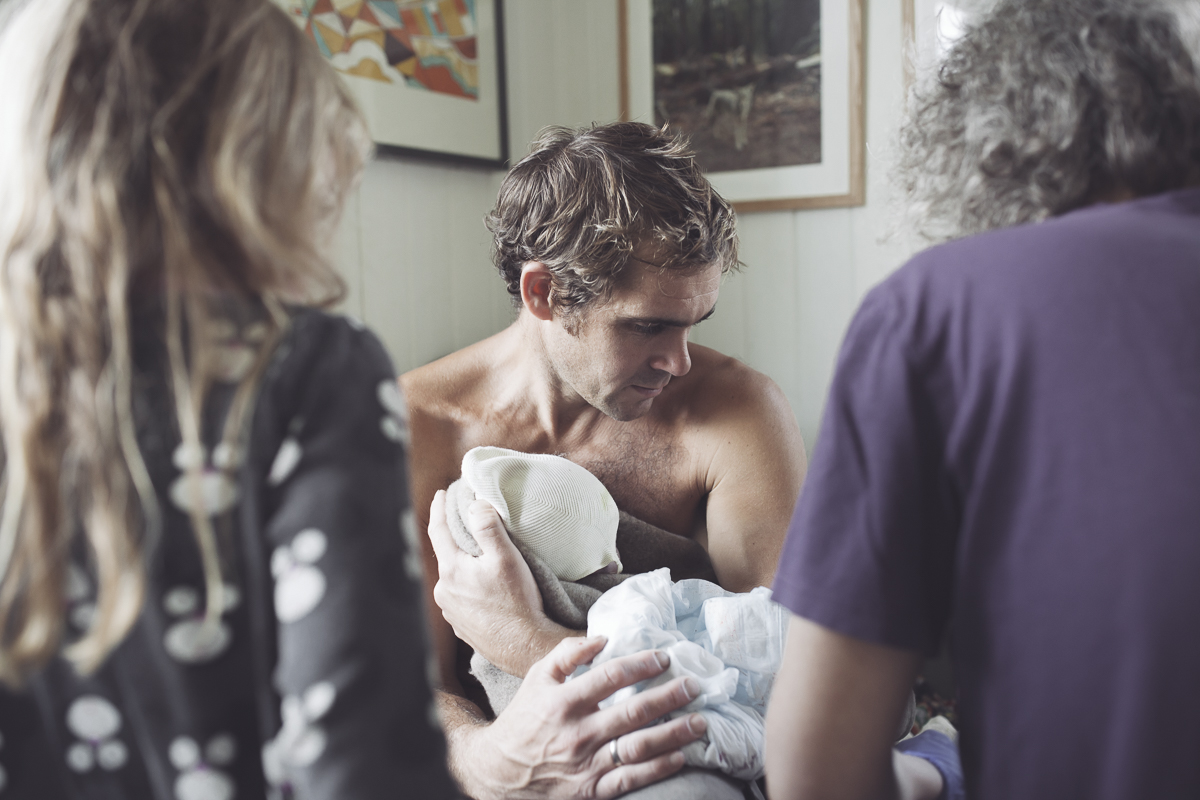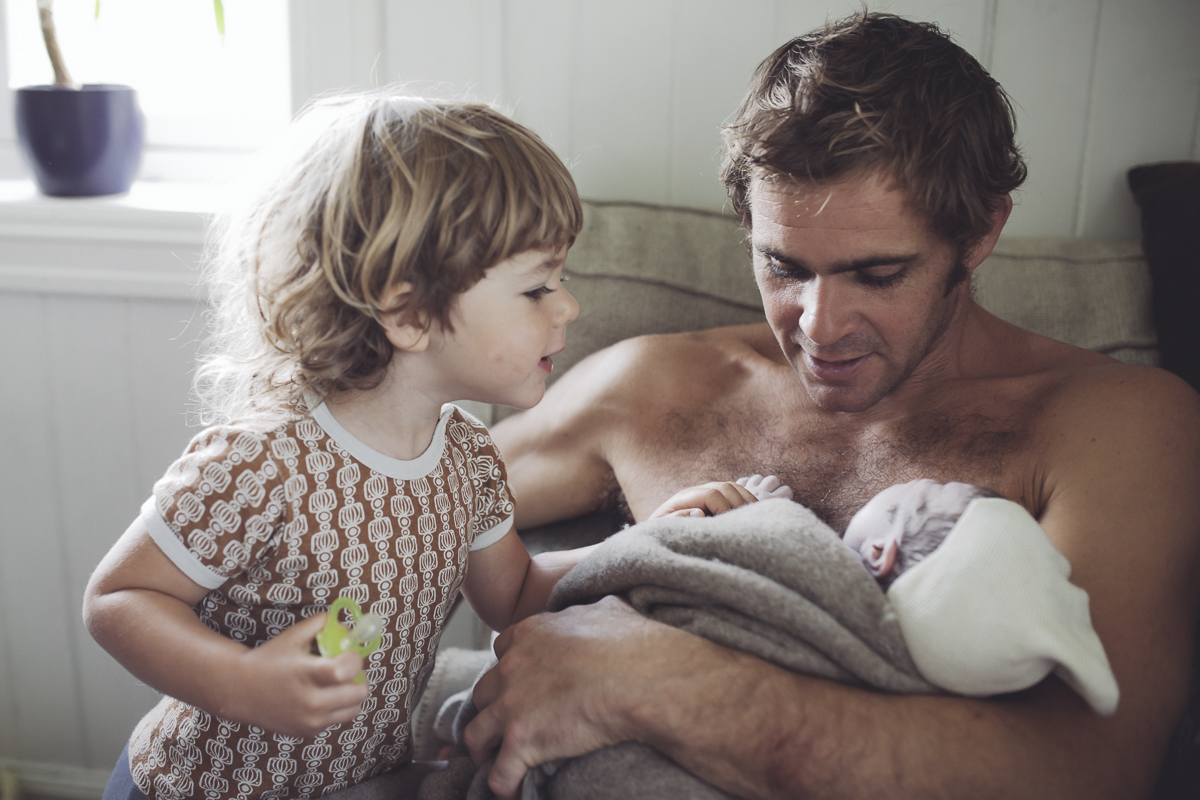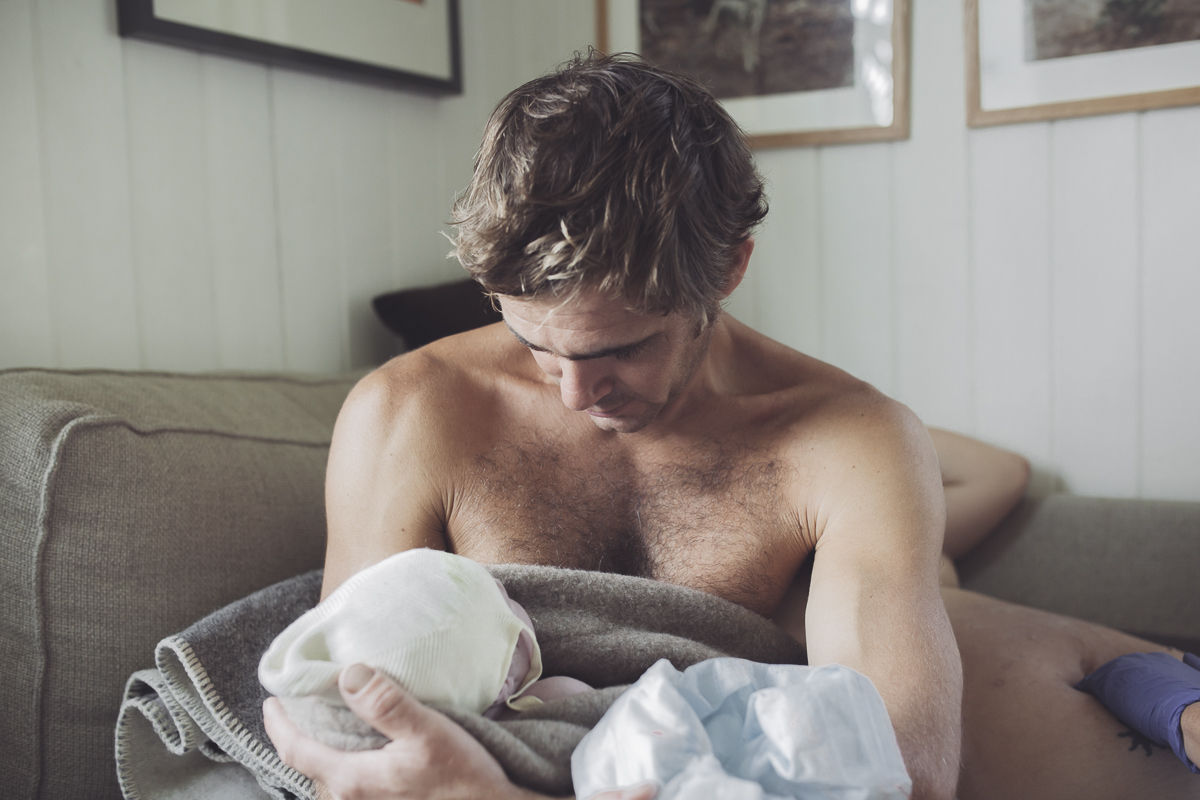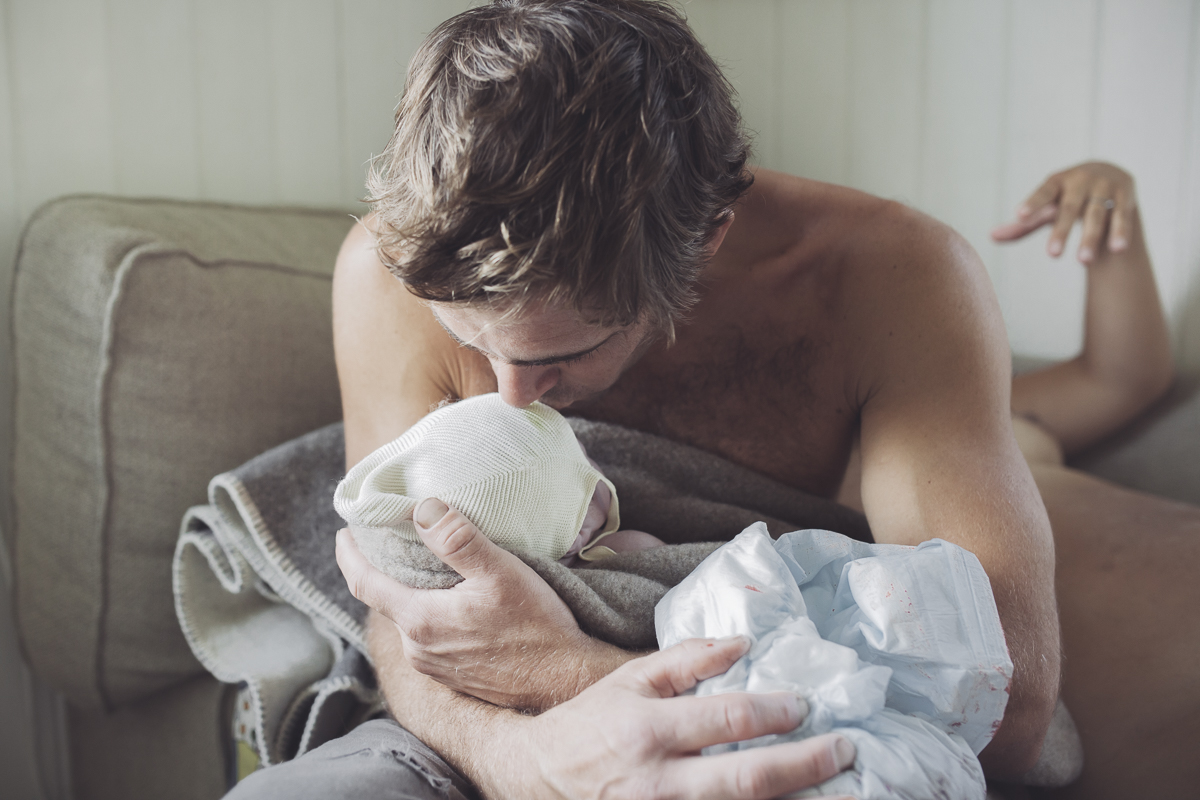 (All photos by Wenche Moe Wendelborg - I'm forever grateful.)